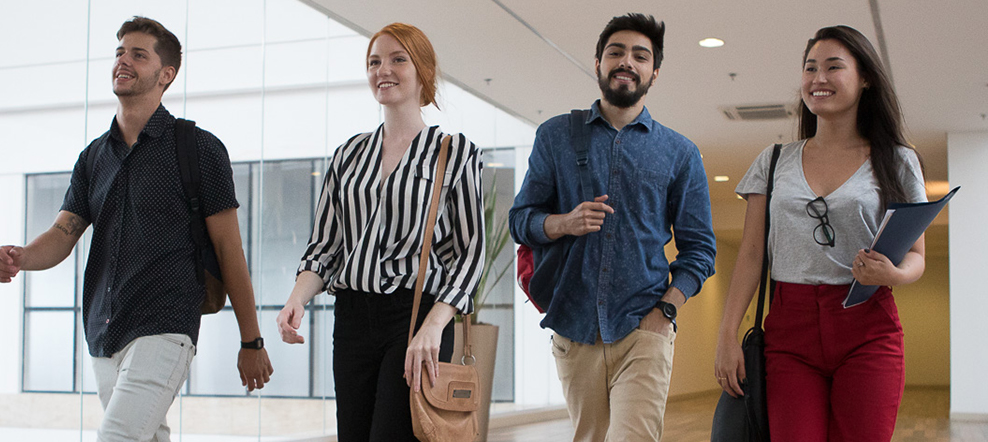 People come to us because we think differently. We teach bigger thinking. We foster game changers. We light fuses on ideas that take off. We're Laureate. And we're transforming the world of education for the better. We welcome your spark.
Or Search By Category
SERVING MORE THAN 875,000 STUDENTS IN 25 INSTITUTIONS
About Laureate
We're a global provider of high-quality postsecondary education. When you choose a career with Laureate International Universities, you'll have a chance to change lives. A chance to change education. A chance to make your difference. Explore a career today.
Here
for
Good
At Laureate International Universities, we are a multi-national network of higher education institutions that is inspired by our differences. Our 65,000+ employees represent over 50 nationalities, varied ethnicities, generations, gender preferences, and belief systems. Our Here for Good mission is strengthened by our staff's diverse upbringing and personal experiences. We believe that by embracing our diversity, we improve lives and build better communities.
Our Mission & Values
"As a mission-driven company, Laureate is committed to expanding the middle class in underserved markets around the world through access to affordable quality higher education, strong employment and social mobility outcomes, and a commitment to positively impact the communities it serves."
Eilif Serck-Hanssen, President and Chief Executive Officer
Laureate Education, Inc.