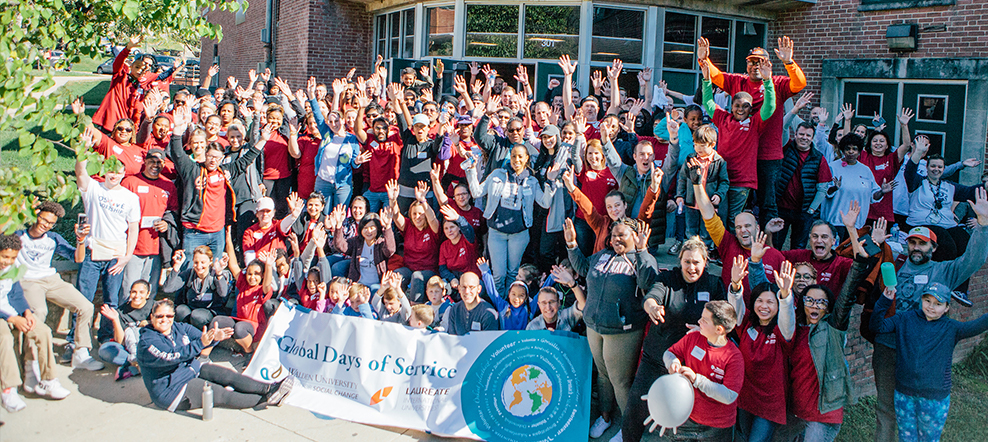 Yes, we're a global network of universities. We're also much more. Every day, our professionals, teachers, students, and alumni touch societies around the world. We change lives. We make a difference. We also know that we're just getting started. At Laureate, today is the beginning of everything.
About Pearl Academy
India's largest private institution in fashion, design and related businesses, Pearl Academy continues to develop sought-after graduates and win awards for academic achievements. We offer over 30 uniquely designed academic programs through four campuses in Delhi, Noida, Jaipur and Mumbai, and we owe our success to our talented team of educators and staff. In fact, our people are our strongest asset. That's why we look for innovative, passionate professionals like you. Every day, you'll have the opportunity to help us change the world of education, and you'll have the tools to do that as well.
These include our open, transparent and fun environment, and our focus on your growth. You'll enjoy a customized development plan, attend conferences and events, and have access to mentors and mentorship opportunities as well as other soft skills training. You'll also be part of the many fun activities on campus that help you connect with other educators, staff and students. These include Republic Day, National AIDS Day, Sports Week, Holi Diwali and Family Day.
This commitment to our people is why we ranked #2 in the India Today-Nielsen Top 10 list of India's Best Colleges 2014 in fashion, and how our New Delhi campus was named "Best Design School (North India)" in the 2014 Edutainment Awards. Join us, and you can help build our strong brand, implement new educational initiatives, and change the world of education as part of the Laureate International Universities network. Join us, and you can make your difference.
Jobs
Jobs are not currently available for your requested inquiry. Please search above to explore other opportunities, or sign up for job alerts.