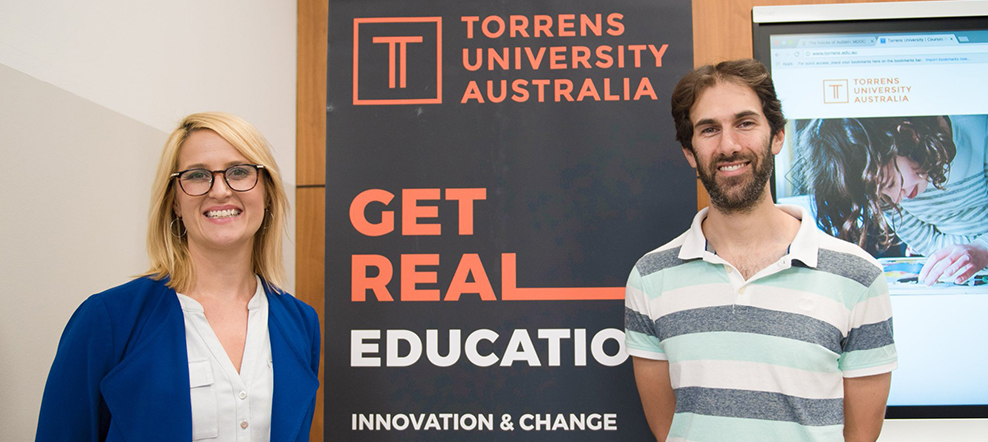 Yes, we're a global network of universities. We're also much more. Every day, our professionals, teachers, students, and alumni touch societies around the world. We change lives. We make a difference. We also know that we're just getting started. At Laureate, today is the beginning of everything.
About Torrens University Australia
Become a part of this exciting new chapter in Australia's history. Torrens is different from all other universities in Australia. As the first new university approved by the Australian government in more than 20 years, Torrens University Australia offers graduate and Ph.D. programs in business, project management, education and more. With campuses across Australia, Torrens is specially designed to suit the rapidly changing needs of today's world. Torrens aims to make higher education more than just the production of future academics; it aims to create global leaders.
At Torrens, we want the same for all our staff as we want for our students; we want you to be better because of your time at Torrens. Hone your skill set and further develop new attributes so that the next chapter of your life is more productive than ever. We will always encourage new ways of working and thinking in our staff so that we can always achieve greater and greater heights with every graduating student. All our staff and students are industry engaged and working in a truly digital age. Also, as part of the Laureate International Universities network, you'll be able to utilize the advantages of the digital and social transformations of our global society in your higher education experience, giving you the knowledge and resources to take the next step in your career.
Take advantage of this once-in-a-lifetime opportunity to join Australia's newest university – and start making your difference right from the beginning.