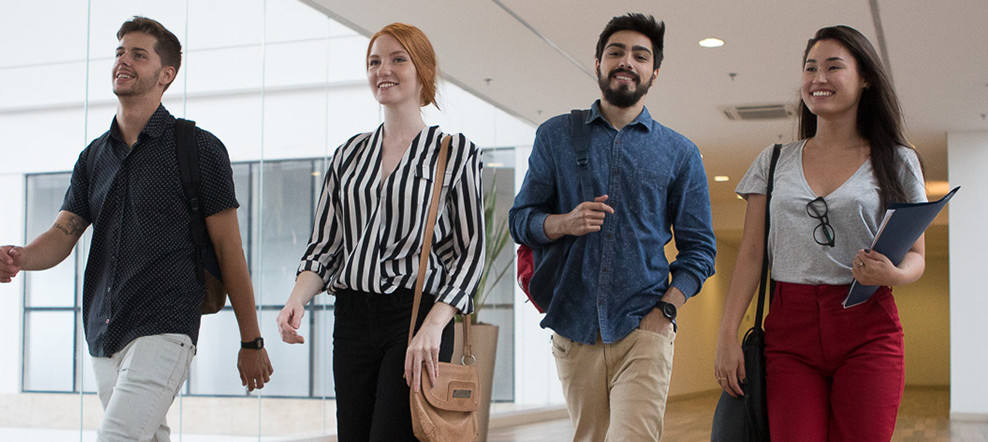 People come to us because we think differently. We teach bigger thinking. We foster game changers. We light fuses on ideas that take off. We're Laureate. And we're transforming the world of education for the better. We welcome your spark.
About European University Cyprus (EUC)
European University Cyprus (EUC) is one of the leading institutions of higher education in Cyprus, with a strong reputation for excellence in teaching, innovation and research. With over 5,300 students from all over Cyprus, Greece, Europe and the Middle East, we're dedicated to providing our students a high-quality education, with a strong commitment to academic integrity, community outreach and lifelong learning. The university presently operates with five schools – the School of Arts & Education Sciences, the School of Business Administration, the School of Humanities and Social Sciences, the School of Sciences and the School of Medicine – offering internationally recognized bachelor's, master's and Ph.D. degrees.
Our team is comprised of high-achieving individuals who are career- and outcome-oriented and have a global perspective on learning. Joining our team will give you the opportunity to grow your professional skills and advance your career in a friendly, respectful atmosphere with colleagues who are just as passionate and dynamic as you are. As part of the Laureate International Universities network, you'll have the opportunity to personally contribute to the way we teach, the way our students learn and the way we view education around the world. Take the next step and become part of our team!
For more information about European University Cyprus, please click here
To search and apply for career opportunities at EUC, please click here