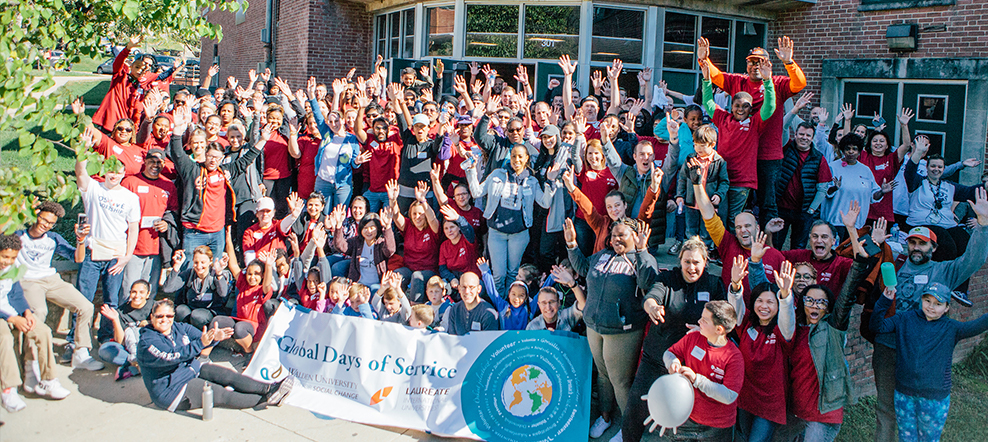 Yes, we're a global network of universities. We're also much more. Every day, our professionals, teachers, students, and alumni touch societies around the world. We change lives. We make a difference. We also know that we're just getting started. At Laureate, today is the beginning of everything.
About Hunan International Economics University (HIEU)
With more than 28,000 students, Hunan International Economics University (HIEU) is one of the largest and most respected private universities in China. At campuses in Changsha, we focus on helping students achieve their personal goals by helping them become innovators and high achievers. We're known for offering our students consistent exposure to world-class resources, best practices and world-renowned speakers in addition to an engaging learning experience on a daily basis. The results speak for themselves, as over 95% of our graduates find employment within six months of graduation, higher than most other universities in the same tier.
When you join our team, you'll be among other distinguished leaders; in fact, close to one-third of our teaching staff have advanced degrees. You'll share your expertise in an environment that values equality, respect, responsibility and efficiency. In addition, we offer resources for a healthy work-life balance, including a faculty club, and opportunities for your professional growth and development. As part of the Laureate International Universities network, you'll have the opportunity to bring new ideas and make your mark on education on a global scale. Come make your difference at HIEU.
For more information about Hunan International Economics University, please click here
To search and apply for career opportunities at HIEU, please click here