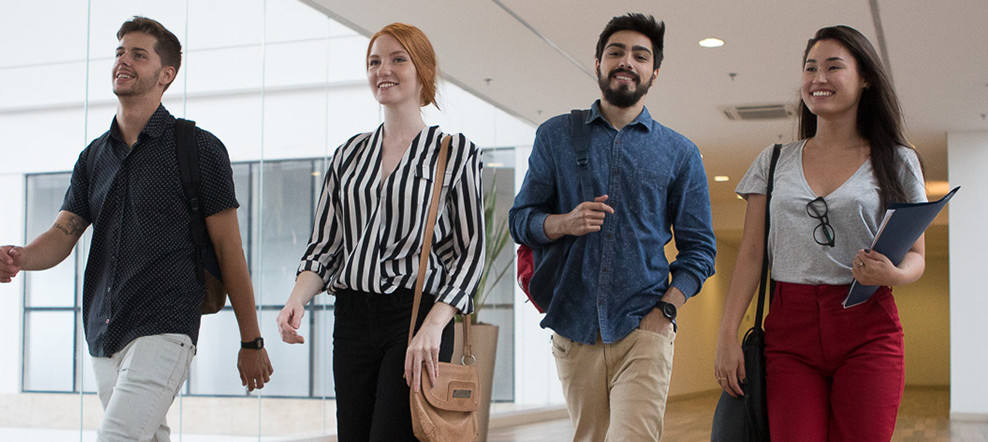 People come to us because we think differently. We teach bigger thinking. We foster game changers. We light fuses on ideas that take off. We're Laureate. And we're transforming the world of education for the better. We welcome your spark.
About Istanbul Bilgi University (BILGI)
Founded in 1996 Istanbul Bilgi University (BILGI) has the motto "Learning not for school but for life" (Non scholae sed vitae discimus). With almost 1,000 academics, BILGI currently has more than 20,000 students and 24,000 alumni. As an English medium institution, BILGI offers more than 150 programs in Architecture, Arts and Sciences, Communication, Law, Economics and Administrative Sciences, and Engineering in addition to vocational and professional schools, and institutes.
When you join our community, you'll experience firsthand how we promote tolerance and respect for individuals with different lifestyles, beliefs and ways of thinking. We value free thought and an awareness of social responsibility, as it relates to science, artistic production and the development of technology. Here, you'll be able to share your passion and dedication to your craft with students and educators who are just as passionate. As part of the Laureate International Universities network, the world's largest university network, you'll also have opportunities to grow your skills and career and contribute to education reform on a global scale. Start making your difference today.
For more information about Istanbul Bilgi University, please click here
To search and apply for career opportunities at BILGI, please click here