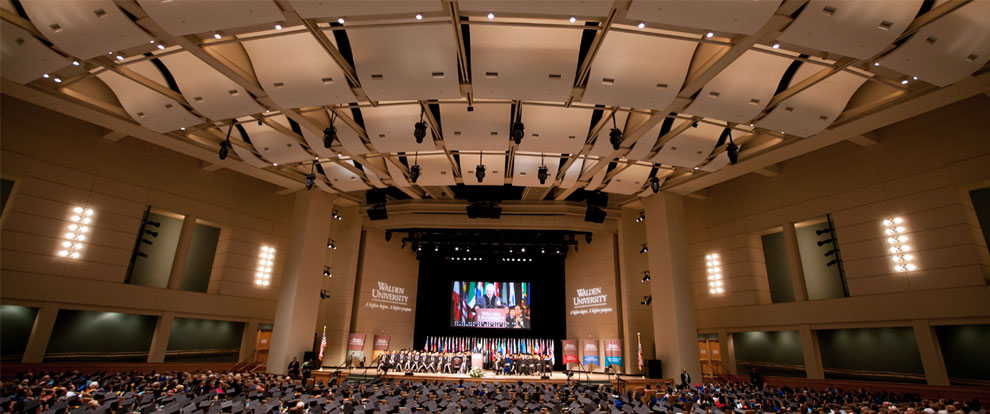 Walden University
Marketing Specialist
---
APPLY NOW
Job ID 40680BR
Date posted 08/19/2019
Institution Walden University
City Baltimore
GENERAL SUMMARY:
Are you ready to apply your marketing and CRM skills in an environment focused on business results, superior customer experience, and making a social impact? Walden University offers Doctoral, Masters, and Undergraduate online degree programs globally. We are an important part of the Laureate network of universities, with a mission to provide a diverse community of career professionals with the opportunity to transform themselves as scholar-practitioners so that they can effect positive social change.

Walden is expanding its CRM and Database Marketing team and looking for dynamic digital marketers with the skills and team focus to propel our prospect and student engagement campaigns. The CRM Specialist develops and executes campaigns in our marketing automation platform (Marketo) to nurture engagement, conversion, and retention across the customer lifecycle. Responsibilities include the build, QA and deployment of email, SMS, web personalization and retargeting campaigns in Marketo and Salesforce within an Agile development methodology. The CRM Specialist will also track campaign performance, including deliverability, opens, clicks etc., using Marketo, Google Analytics and Tableau reporting tools, to understand customer behavior and funnel progression, and drive continuous improvement through test and control. This role works closely with our partners in Enrollment and Product Management, as well as other divisions within the Marketing Department.


The successful candidate works well with minimal supervision, helps to identify and prioritize the marketing needs, develops strategies and plans to meet these needs, measures and analyzes results, and recommends and implements new strategies, solutions and programs to achieve goals. All members of the CRM team are encouraged to grow and expand their skills and career, including sponsored Marketo and Agile certification, monthly analytic deep-dives, and the chance to lead cross functional team projects.




ESSENTIAL DUTIES AND RESPONSIBILITIES:
Responsibilities include:

Creation and execution of multi-channel database marketing campaigns that deliver on business goals
Use database marketing strategies, techniques and tools to create a program of triggered messages and digital experiences based on customer behaviors and preferences
Create data-driven, dynamic campaigns using email, web personalization, SMS and retargeting, and tests that deliver against ROI targets through a highly segmented customer base
Set up all activities and campaigns in our marketing automation systems; establishes and executes QA testing of campaigns, templates, processes etc.
Strong focus on consumer engagement, encompassing emails, landing pages, display retargeting, dynamic website experiences etc.
Execute QA and end to end testing for email templates and campaigns
Drive and optimize key traffic and business metrics including open rates, CTR, GA data & goals
Ensure compliance with CAN-SPAM, TCPA, and other international email regulations
Assists in plan development, tracking and reporting of campaign performance
Diagnose issues and optimize campaigns to drive enhanced customer experience and business results
Collaborate with key partners and stakeholders to solve problems, create efficiencies, and achieve business goals.
OTHER DUTIES AND RESPONSIBILITIES
May perform other duties and responsibilities that management may deem necessary from time to time.
TRAVEL REQUIREMENTS
Less than 5%
MANAGEMENT/SUPERVISORY RESPONSIBILITIES
Management of marketing campaign development, QA, and execution within your assigned scope
POSITION IN ORGANIZATIONREPORTS TO:
Senior Manager, Consumer Engagement
PROBLEM SOLVING
Strong problem solving and critical thinking.
Able to synthesize data from multiple sources and develop test & control hypotheses.
TECHNICAL, MANAGERIAL, and PEOPLE SKILLS REQUIRED
To perform this job successfully an individual must be able to perform each essential duty satisfactorily. The requirements listed below are representative of the knowledge, skill, and/or ability required. Incumbents will be evaluated, in part, based on performance of each essential function. Appropriate reasonable accommodations may be made to enable individuals with disabilities to perform essential functions.
EDUCATION and/or EXPERIENCE:
2+ years of related marketing experience (marketing automation, digital marketing).
1+ years with Marketing Automation (Marketo preferred)
Experience with Salesforce a plus
Experience with Google Analytics a plus
Experience in an entrepreneurial and fast-paced environment
Exposure to working in a multi-channel environment
Project management skills with the ability to manage their own work as well as contributions from creative, brand and IT.
Strong communication and organizational skills
Must be a creative, outgoing team player who is interested in being a part of positive organizational growth
BS/BA degree in Marketing or related field and/or comparable industry related experience required
LICENSURE and/or CERTIFICATION
Certified Marketo Expert or similar certification from another MA platform preferred
Agile development certification a plus
---
Equal Employment Opportunity
Our goal is to have a diverse workforce that is representative of our students and our communities. Laureate is an equal opportunity employer committed to hiring based upon merit. Individuals will be considered for positions for which they meet the minimum qualifications and are able to perform with or without reasonable accommodations. We do not discriminate on the basis of sex, race, color, religion, age, national origin, physical or mental disability, pregnancy, genetic information, sexual orientation, gender identity or expression, veteran status, or any other status protected under federal, state, or local law.
APPLY NOW