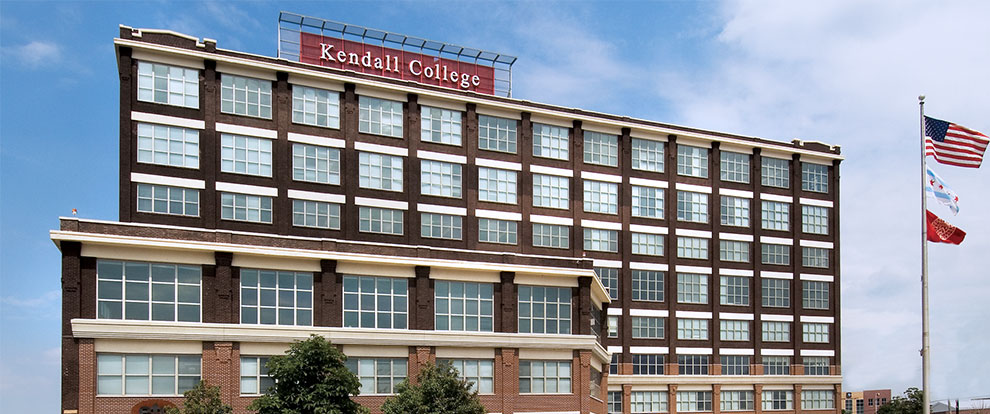 Kendall College
Career Service Counselor
---
Job ID 25092BR
Date posted 08/21/2017
Institution Kendall College
City Chicago
GENERAL SUMMARY:
The Career Services Counselor will assist students, graduates/alumni with self-assessment, job search strategies, development of resumes and other application materials, interviewing, and other career management questions through phone appointments, email advice and in-person appointments. This individual will research and develop career-related resources for all constituencies, including student, staff and faculty as well as maintain the web based Career Services content, bulletin boards and resource library. Maintain and support metrics related to the delivery of career services.

ESSENTIAL DUTIES AND RESPONSIBILITIES:
Teach professional development classes to current Kendall College students
Provide career-related advice to students engaged in a wide variety of degree programs and specializations via the phone, emails, or in-person.
Coach students to develop short and long term job seeking strategies/career plans.
Conduct practice and mock interviews with students.
Counsel students regarding internship and employment search strategies and cover letter/resume preparation.
Provide instruction, orientation and counseling to students and alumni on career development
Provide individual resume and cover letter review and assistance.
Design and implement a suite of professional skill building resources for students; and research and educate students of career opportunities and progression paths.
Participate in external marketing activities designed to cultivate industry relations and diversify and expand employment and internship opportunities.
Assist with the development of creative initiatives for marketing and promoting the school to employers and students.
Expand the portfolio of domestic and international internship and employment opportunities
Assist with planning and implementing strategies that encourage employers to recruit Kendall students.
Further develop and maintain employer database, increasing employer awareness and student utilization; update and maintain online library resource pages.
Conduct employer visits locally, and occasionally regionally and/or nationally
Coordinate and execute classroom presenters, on campus interviews and other recruiting activities
OTHER DUTIES AND RESPONSIBILITIES:
Creates promotional advertisements for marketing internships, workshops and other employment opportunities
Tracks and reports metrics related to delivery of services
Contributes content to the Career Services social media sites and department bulletin board.
Provides excellent customer service to prospective students, current students, parents, co-workers, and community partners.
Contributes to continuous improvement efforts in Career Services.
Maintains and upholds department employment percentages and salary goals established by the Manager of Career Services.
Support and assist with event coordination and development.
Ability to work autonomously and as a team oriented individual that is able to work evenings and weekends as needed.
Ability to provide and analyze statistical data for periodic and end of year reporting.
Ability and willingness to occasionally travel on behalf of Kendall College and the Career Services Department.
TECHNICAL, MANAGERIAL, and PEOPLE SKILLS REQUIRED:
To perform this job successfully an individual must be able to perform each essential duty satisfactorily. The requirements listed below are representative of the knowledge, skill, and/or ability required. Incumbents will be evaluated, in part, based on performance of each essential function. Reasonable accommodations may be made to enable individuals with disabilities to perform essential functions.
Ability to communicate with students on a one-to-one basis, helping them identify their professional and personal strengths, encouraging them to apply to and interview with a variety of employers, and helping them remain positive and feel supported throughout the search process
Knowledge of methods and procedures for seeking professional employment
Knowledge of resume and cover letter formats
Strong writing, proof reading, and editing skills
Strong verbal and written communication skill, interpersonal and organization skills
Skilled in event planning and promotion
Ability to prioritize work, multi-task, set and meet deadlines
EDUCATION and/or EXPERIENCE:
A Bachelors degree is required; Master's degree is preferred
2-3 years prior professional work experience, with some experience in career counseling, recruiting, or teaching
APPLY NOW