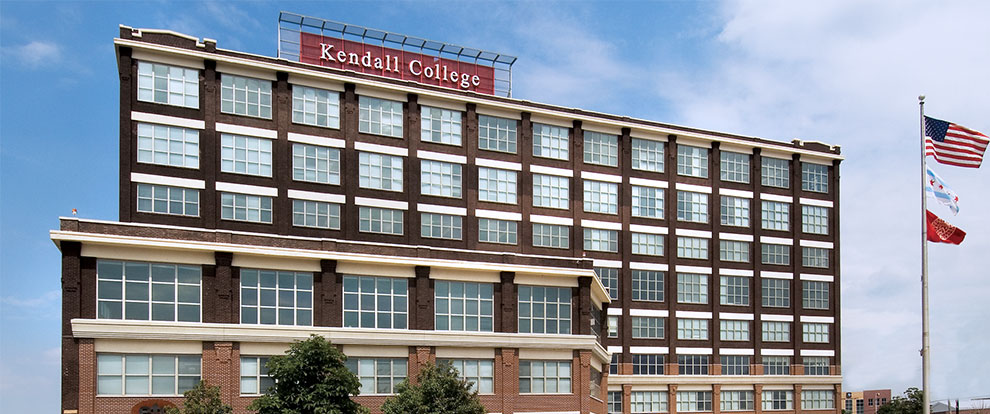 Kendall College
FT Faculty - Hospitality Courses
---
Job ID 23506BR
Date posted 07/17/2017
Institution Kendall College
City Chicago
GENERAL SUMMARY:
A full-time, year-round faculty position with responsibilities for 12 hours of teaching per week; for community service in the form of serving on committees and participating in a variety of school and faculty meetings; for collective curriculum development and assessment; for course development and updating of courses to keep at the leading edge of the discipline and the industry; for personal faculty development; for representing the school in the local, national and international communities, and for supporting students in every aspect of their learning which includes regular office hours, tutorial assistance, coaching and career and academic advice.
ESSENTIAL DUTIES AND RESPONSIBILITIES:
Teaching of courses as assigned for a minimum of 12 academic hours on average per week per quarter principally in the area of hospitality management.
Community service in the form of serving on standing and ad hoc committees, attendance at regular school and faculty meetings, attendance at Faculty Senate meetings, and attendance at one-on-one meetings with the dean and program director.
Development of curriculum and assessment of curriculum with the school faculty, program director, dean, college curriculum committee and college provost.
Development of coursework – principally hospitality management courses - in accord with the school dean, and updating course materials to keep courses at the leading edge of knowledge in the disciplines; as well as online modality.
Engaging in on-going personal professional and faculty development
Providing student support for every aspect of learning in the form of regular office hours, tutorial assistance, coaching and career and academic assistance and advice
Attendance at key school events and ceremonies including the annual awards and graduation ceremony
OTHER DUTIES AND RESPONSIBILITIES:
Assisting the program director in developing coursework for and providing general oversight for the hospitality management area of study including assistance in discovering adjunct faculty talent; assistance in developing a new Masters program as appropriate
Coach and tutor students through academic coursework and provide constructive feedback and awareness to academic success center for additional support. Mentor new and continuing students through the faculty mentor program.
Representation of the school to outside local, national and international communities through industry consulting, academic or trade press publishing, citations in general media and trade press, attendance at regional, national and international conferences (as approved within the school budget), paper presentations at academic and industry conferences
Any other assistance deemed necessary to promote the School of Hospitality Management or maintain its teaching delivery at the highest level of quality.
MANAGEMENT/SUPERVISORY RESPONSIBILITIES
While this faculty position does not involve management or supervision, a level of exemplary professionalism consistent with college faculty or upper management functions is expected; not only are faculty an integral part in the functioning of all aspects of the academic unit, they are also role models for future generations of managers and leaders
TECHNICAL, MANAGERIAL, and PEOPLE SKILLS REQUIRED:
To perform this job successfully an individual must be able to perform each essential duty satisfactorily. The requirements listed below are representative of the knowledge, skill, and/or ability required. Incumbents will be evaluated, in part, based on performance of each essential function. Reasonable accommodation may be made to enable individuals with disabilities to perform essential functions.
Caring, personable, focused and confident: capable of successfully transmitting knowledge to young adults and gaining their confidence in the student – teacher relationship
Intellectual curiosity; finds comparing and contrasting complex management theories intellectually stimulating
In-depth knowledge of functional, business and corporate levels of management and marketing; overview knowledge of the hospitality business
Ability to manipulate learning platforms for teaching and assessment to courses.
Ability to work effectively within a small faculty team
EDUCATION and/or EXPERIENCE:
PhD or Master's Degree in Hospitality Management, Business or Marketing
Substantial and extensive management experience within the hospitality industry or a closely related service industry developing and implementing strategic plans and/or
Extensive experience teaching management courses at college level related to hospitality industry
BUSINESS COMPETENCIES:
Genuine interest in management theory combined with the capability of applying theory to hospitality and related environments
Ability both to teach and to motivate; ability to work effectively both independently and in a team
Strategic management capability at corporate, business and functional levels either from direct experience or through education
APPLY NOW