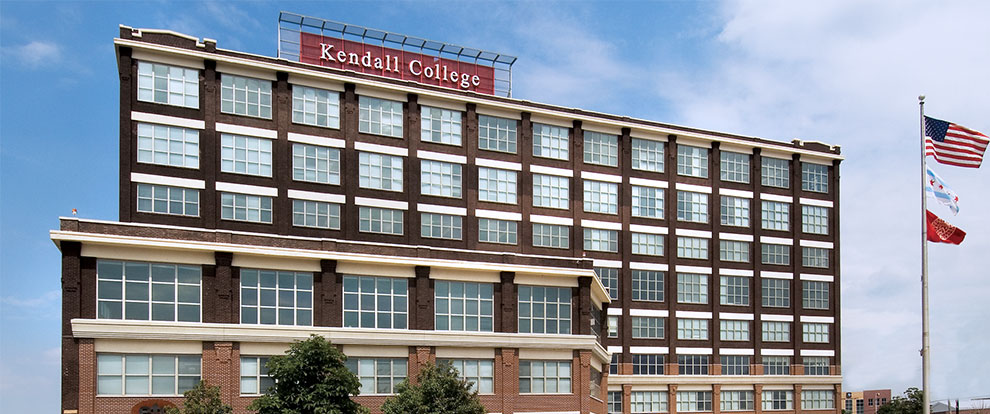 Kendall College
Manager, Career Services
---
Job ID 20062BR
Date posted 08/15/2017
Institution Kendall College
City Chicago
GENERAL SUMMARY:
To assist the Director of Career Services in the management of the Career Services Department to ensure the department is being proactive in the employment of students and graduates. To provide exceptional customer service and continue to meet departmental goals. Meet employment rate targets, provide career resources to students and graduates, and appropriate job opportunities for all students and graduates. Develop strong relationships internally with students, staff, and faculty and externally, with current and potential employer partners.
ESSENTIAL DUTIES AND RESPONSIBILITIES:
Assist the Director of Career Services in overseeing individual students and graduates consultation targeting skills development, practical training, and job searches in accordance with all school and accreditation policies and procedures.
Assist Director with other Career Services staff members on fulfilling their job requirements and job expectations
In the absence of the Director, managing the day-to-day responsibilities of the Career Services Department. Communicate those activities with the Director of Career Services and President as needed.
Assist with other Career Services Counselors student case loads as needed to ensure overall employment goals are met.
Assist Director with auditing and reviewing employment data and files to ensure compliance and accuracy, maintain student/graduate records and files
Training/developing new Career Services Counselors as needed
Responsible for building relationships with local, national and international employers by networking, sourcing, managing inquiries, qualifying opportunities, visiting sites, sourcing and maintaining to potential employer contacts for viable employment opportunities
Use excellent research abilities to identify and uncover high volume potential, creativity and resourcefulness using traditional and non-traditional mediums to connect with decision makers, impressive networking skills and effective oral and written communication skills and a high comfort level working with various people in different contexts
Maintain a log of the contacts. Maintain regular contact with potential employers in order to obtain job listings
Administer Kendall's job posting website, qualify job opportunities, reach out to prospective employers, and review & approve employers' registration and employment postings
Interact daily with students, alumni and current and prospective employers concerning resumes, employment opportunities
Conduct Career Seminars for students on topics such as resume writing, interviewing skills, their job search and professional development events
Keep accurate documentation of services between students and employers
Develop on-campus career and recruiting events with Director of Career Services, other CS staff and academics
Assist in the resolution of client, graduate and employee concerns as needed
Maintains accurate records for measuring individual activity.
Participates in improvement initiatives
Manage other campus career educational events, such as classroom visits and field trips, as required
Staff and support college business initiatives including new student orientations and admission open houses
Organize career fairs and On Campus Recruiting (OCR)
Represent the department on college committees and at college events as needed.
REQUIRED EDUCATION and/or EXPERIENCE:
Bachelor's degree required, Masters preferred
Two or more years of job sourcing, recruiting, or education career services role
Ability to communicate with students on a one-to-one basis, helping them identify their professional and personal strengths, encouraging them to apply to and interview with a variety of employers, and helping them remain positive and feel supported throughout the search process
Knowledge of methods and procedures for seeking professional employment
Knowledge of resume and cover letter formats
Strong writing, proof reading, and editing skills
Strong verbal and written communication skill, interpersonal and organization skills
Skilled in event planning and promotion
Ability to prioritize work, multi-task, set and meet deadlines
Basic computer skills – experience with Microsoft (WORD, Excel, Outlook) required
Knowledge of a Contact Management system
Ability to achieve success individually and as part of a team in a dynamic work environment
Possesses excellent verbal and written communication skills
Mature, positive and collaborative interpersonal skills
Persistence combined with a positive attitude and approach to work and others – self-motivating work style
Obtains knowledge of the school, its program offerings and accreditation standards
A strong record of relationship-building with the ability to collaborate with and communicate complex ideas and information to internal and external partners
APPLY NOW