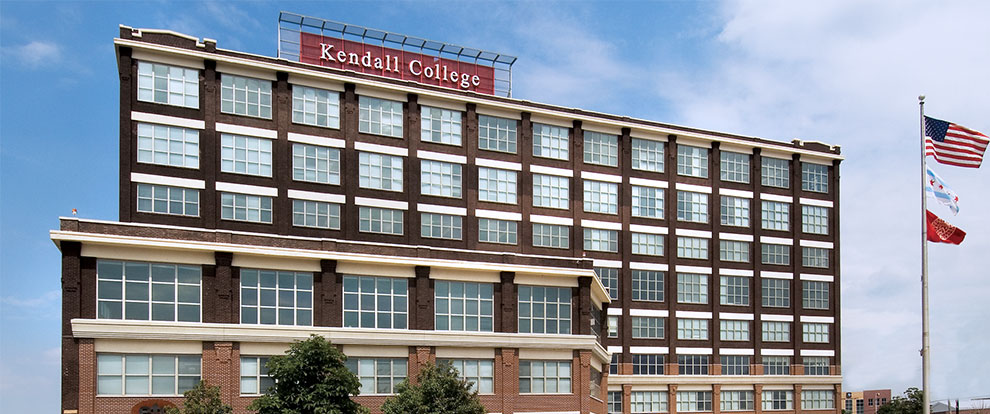 Kendall College
PT Faculty - Gen Ed
---
Job ID 25280BR
Date posted 08/23/2017
Institution Kendall College
City Chicago
General Summary:
Kendall College currently seeks a part-time instructor to teach one or more interdisciplinary social science courses with content emphasis on social science, as well as skill emphasis on collaboration. This is a part-time, one-quarter faculty position with responsibilities for teaching one or more courses, potentially including course development and updating of courses. After the first quarter, upon satisfactory performance, there is the possibility of returning for subsequent quarters.

Classes run for 10 weeks, plus a final exam meeting. Please include in your cover letter your availability for these days and times, as well as other days and times, in the event of any future changes.

Specifically, for the fall quarter, which runs October 4 to December 20, 2017, we are seeking an instructor for one section of "KCC 103—Making a Difference in a Difficult World":
Tuesdays and Thursdays 10:20-12:00 pm
KCC 103—Making a Difference in a Difficult World (Course Description)
What is important to you and how does it motivate you? During this course, you will articulate what is important to you and why, as a way to better understand what motivates your behaviors and actions. We will examine contemporary social issues, how they evolve, and their impact on you and the world. Lastly, you will take the first steps towards influencing and promoting change within various communities.

The instructor will help KCC 103 students understand and apply topics including: social innovation, human-centered design, designing and learning from community-based experiments, ethnographies, competing values framework.

We also plan to offer one section of "KCC 209 - Global Ripples: Diving into the World":
Mondays and Wednesdays 8:30-10:10 am
KCC 209 - Global Ripples: Diving into the World (Course Description)
In this course, the third and final course in The Globalist Cluster, we will get up close and personal with the ripple-effects of globalism across various communities within the societal hierarchy. In an increasingly globalized world, cultures are colliding and combining in new ways. This offers us the opportunity to reflect on assumptions about borders—how they're made, are they real or imagined, who decides where they're located, and in what ways they are defended.

The instructor will help KCC 209 students understand and apply topics including: public policy analysis, ethics, cost-benefit analysis, global risks, Theory of Change.

An ideal candidate will embrace changing approaches to teaching and learning, demonstrate competencies consistent with our department philosophy (as described below) and contribute valuable insight in the curricular design process.

Responsibilities include:
Teaching of courses as assigned.
Engaging in on-going personal professional and faculty development
Providing student support for every aspect of learning in the form of regular office hours, tutorial assistance, coaching and career and academic assistance and advice
May perform other duties and responsibilities that management may deem necessary from time to time such as course and curriculum development, evaluate textbooks and materials
Attendance at one-on-one and/or faculty meetings with the Dean of General Education
Development of curriculum with the school faculty and Dean or Director and assessment of curriculum with the school faculty, Dean or Director, college curriculum committee and Provost.
Participate in developing courses and curriculum
Provide leadership/mentoring to new instructors
Attend teachers' meetings
Maintain office hours
Other duties, as assigned
Department Philosophy:
The General Education department aims for continuous improvement and customized learning approaches for Kendall students. Our courses are interdisciplinary in nature and employs the flipped classroom approach. As such, we seek instructors who:
use active learning strategies to engage learners

encourage students to take ownership of their learning

embody and foster a growth mindset

provide timely and specific formative feedback

improvise skillfully and comfortably, using creative problem-solving to improve student learning, which includes applying appropriate strategies as needed and seeking out technology resources to enhance individualized learning and re-appropriate uses of time in and out of the classroom
If you share a similar philosophy, we are interested in talking to you. Please apply with a cover statement and CV.
Minimum Qualifications:
Master's Degree required in a related field
At least one year teaching experience
Ability to teach and to motivate students
Ability to work effectively independently and in teams
APPLY NOW