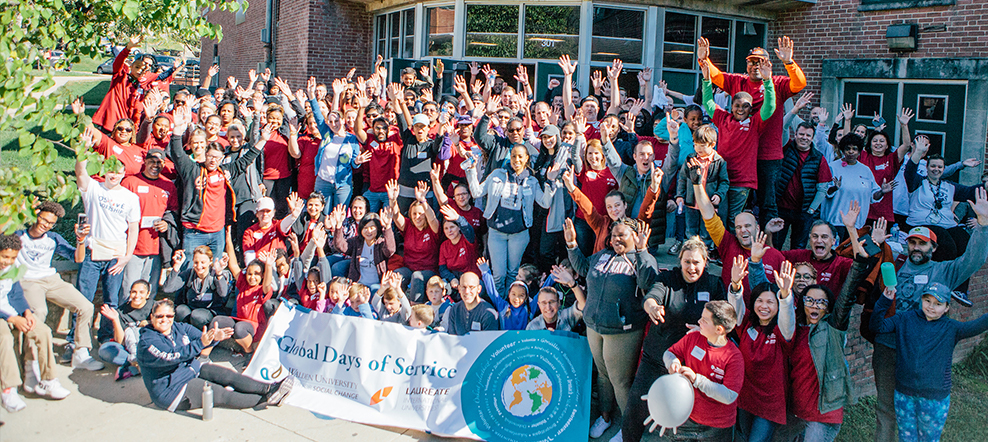 Yes, we're a global network of universities. We're also much more. Every day, our professionals, teachers, students, and alumni touch societies around the world. We change lives. We make a difference. We also know that we're just getting started. At Laureate, today is the beginning of everything.
Digital Marketing Intern- Summer 2018
---
APPLY NOW
Job ID 30141BR
Date posted 03/08/2018
Institution Laureate Education, Inc.
City Columbia
GENERAL SUMMARY:
Laureate Education, Inc. is currently looking for a dynamic Intern to join our team. The intern will work primarily with the Digital Marketing team on projects and assignments related to departmental objectives. Our company is growing rapidly and can provide you with the hands on experience and knowledge to put you on the fast track after graduation.This position will be responsible for developing, optimizing, and tracking effective digital marketing campaigns that educate prospective customers through a variety of online tactics including Search, Display, Social Media, Media Buying, Video, and retargeting. Work requires a quantitative mind to plan campaigns as well as track performance.




Responsibilities will include:


Planning, producing and deploying digital campaigns across various ad platforms, media buys, and/or organic efforts.
Preparing performance reports on campaigns, ads and placements and making adjustments based on statistical analysis
Analyzing key campaign performance and quality control metrics such as revenue per lead, cost per lead, margins, and lead volumes and providing recommendations
Researching new digital marketing offerings and tactics and providing recommendations
Communicating effectively with management, operations and sales staff as needed
EDUCATION and/or EXPERIENCE
Working towards Bachelors Degree
Interest in Digital Marketing and the Internet of Things
Excellent communication and presentation skills, both oral and written
Strong planning and organization skills
Ability to work independently as well as in a team environment and communicate with all levels of management
Advanced skill in Microsoft Office applications and internet software applications
Proven critical thinking, analysis, and synthesis skills
Excellent verbal and written communication skills and an ability to work with multiple departments
Excellent project management and research skills
Ability to handle multiple projects across multiple brands simultaneously in a demanding, fast-paced environment
Resourceful and self-motivated with an interest in learning and development
Interest in online marketing, such as Google AdWords, Bing Ads, Facebook Advertising, Media Buying
APPLY NOW