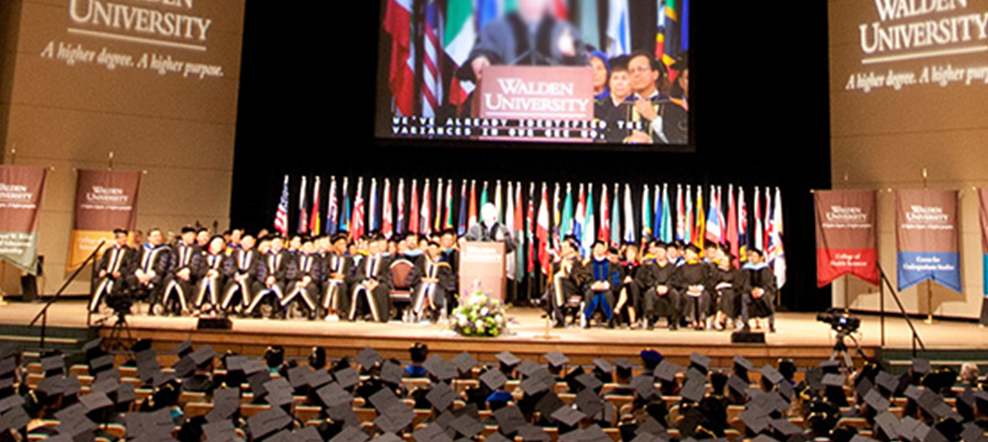 Digital Marketing Project Manager
---
APPLY NOW
Job ID 48537BR
Date posted 06/07/2021
Institution Walden University
City Columbia
Digital Marketing Project Manager
GENERAL SUMMARY:
Work with web team, product managers and key business stakeholders to drive execution of the website strategy for the University.

Develop, implement and manage web projects that increase website engagement, generate new students while maintaining brand integrity.

Serve as internal liaison across all divisions of our marketing teams (SEO, CRO, Creative Services…etc)

Drive development and implementation of defined web strategy

Influence the company's web marketing strategy to evolve toward greater focus on product and market distinction.

Oversees all project management aspects of digital engagement initiatives to ensure on-time completion with high quality delivery.

Provide guidance to all team members for every aspect of the project so that the team members can understand their tasks fully and act on them efficiently.
ESSENTIAL DUTIES AND RESPONSIBILITIES:
Strong organizational, prioritization and time management skills.

Work with internal teams to define project scope, resource requirements, and create documentation for each new project.

Produce realistic timelines with clearly defined project deliverables, ensuring all deadlines are met.

Manage progress and completion of all project deliverables, facilitate collaboration between creative and technical teams, and work with stakeholders to remove roadblocks and adjusting resources as appropriate.

Document all project activities, including meeting agendas and summaries, with follow up activities.

Ensure visibility of project status with internal stakeholders and team.

Strategize with marketing teams to drive innovation and overall website strategy.

Superior communication and interpersonal skills with the ability to facilitate meetings.

Support and manage any ad hoc project requests as required.

Enforce and evangelize PM best practices
Additional Responsibilities:
Collaborate effectively and efficiently on project development and rollout.

Ensure all projects meet our standard of quality and are well positioned to maximize impact and results.

Provide feedback and direction for future projects

Provide timely and accurate communication to Management and to ensure awareness of and participation in all relevant events.

Ensure successful execution of projects

Execute all activities in a timely and accurate manner
Requirements:
Ability to manage and coordinate multiple projects/agencies at once

Exceptional presentation skills and comfortable speaking during internal meetings

Exceptional time management and interpersonal skills

Excellent oral/written communication

Experience with various project management tools (i.e Workfront, Monday, Azure)

Possess strong understanding of web and digital marketing projects and scoping.

Experience managing strategic projects, ability to understand big picture. Ability to get strategy implemented.

Exceptional problem solving and analytic skills. Strong presentation and meeting facilitation skills. Excellent oral and written communications skills. Strong business acumen and relationship building skills. A good listener and influencer.

Ability to interface with people at all levels within the organization. High level of enthusiasm and dynamism, functions well in a team-driven and highly creative environment.

Project Development or Project Management experience within a digital agency or internal digital communication department is recommended
EDUCATION and/or EXPERIENCE:
Minimum 2-5 years marketing experience.

Self-motivated and works well independently, as well as collaborates favorably in a team environment.

Have an understanding of website strategies & activities that include but are not limited to SEO, UX and Design, Lead Generation, CRM, CRO and Paid Media.

Must be professional and mature with exceptional oral and written communication and organizational skills.

Must have excellent prioritization and problem-solving skills.

Proven ability to excel in a fast-paced environment. Must be team orientation with a positive attitude.

Agile / Scrum experience

Experience with project management tools
Equal Employment Opportunity
Our goal is to have a diverse workforce that is representative of our students and our communities. Laureate is an equal opportunity employer committed to hiring based upon merit. Individuals will be considered for positions for which they meet the minimum qualifications and are able to perform with or without reasonable accommodations. We do not discriminate on the basis of sex, race, color, religion, age, national origin, physical or mental disability, pregnancy, genetic information, sexual orientation, gender identity or expression, veteran status, or any other status protected under federal, state, or local law. Pursuant to Title IX of the Education Amendments of 1972, Walden University is required not to discriminate on the basis of sex in its educational program or activities, and does not do so. This prohibition extends to admissions and employment. For more information on Walden University's Title IX policy, including the application of Title IX, please click here.
APPLY NOW