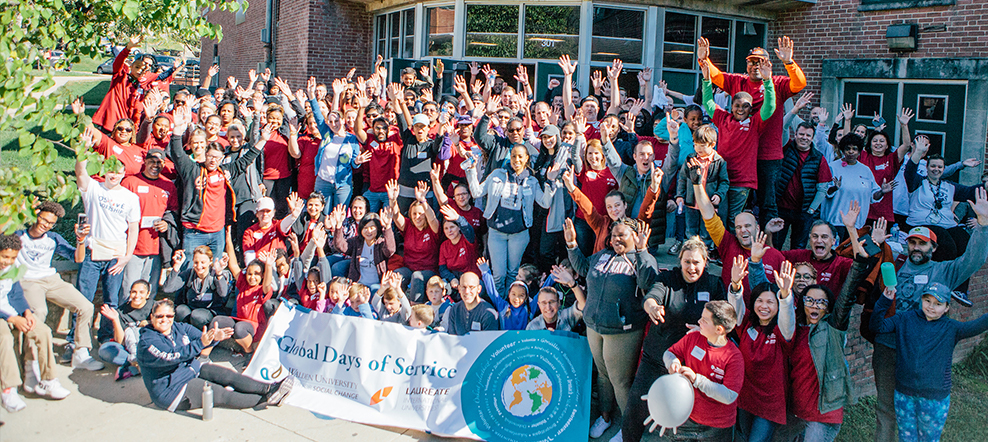 Yes, we're a global network of universities. We're also much more. Every day, our professionals, teachers, students, and alumni touch societies around the world. We change lives. We make a difference. We also know that we're just getting started. At Laureate, today is the beginning of everything.
Inbound Customer Service Representative
---
APPLY NOW
Job ID 47080BR
Date posted 01/17/2020
Institution Laureate Education, Inc.
City Columbia
The Inbound Customer Service Representative will service incoming customers through phone calls, chats, SMS and email inquiries and connect calls, connecting them with the appropriate department based on their need(s) to appropriate group(s). CSR representatives are responsible for providing excellent customer service, documentation or communications and appropriate follow up.
ESSENTIAL DUTIES AND RESPONSIBILITIES
Provide initial support for customers by steering prospects to the appropriate team for service
Respond to customer inquiries through phone, chat, email and possibly SMS
Document calls, chats, emails and customer information according to standard operating procedures
Identify customer concerns and escalate to the appropriate department/ representative
Resolve customer issues at the front line
Provide feedback and suggestions for new strategies for success with respect to effectiveness and efficiency in servicing our customers
Assist the CSR manager with pilot and outbound call initiatives
Stay up-to date on business processes and product knowledge, utilizing internal resources to accurately transfer calls to the appropriate team
TECHNICAL, MANAGERIAL, and PEOPLE SKILLS REQUIRED
Minimum of 3+ years of customer service experience preferred
Proficient in relevant computer systems and internet applications such as: Microsoft Office (Word, Excel, Power Point)
Excellent organizational, written and verbal communication skills
Knowledge of administration and clerical processes
Exceptional time management, follow-up, multi-tasking and problem-solving skills
Ability to stay organized and work in a fast paced environment
Energetic, Motivated, Solutions Oriented
EDUCATION and/or EXPERIENCE
High School education
Bachelor's Degree preferred
Equal Employment Opportunity
Our goal is to have a diverse workforce that is representative of our students and our communities. Laureate is an equal opportunity employer committed to hiring based upon merit. Individuals will be considered for positions for which they meet the minimum qualifications and are able to perform with or without reasonable accommodations. We do not discriminate on the basis of sex, race, color, religion, age, national origin, physical or mental disability, pregnancy, genetic information, sexual orientation, gender identity or expression, veteran status, or any other status protected under federal, state, or local law.
APPLY NOW