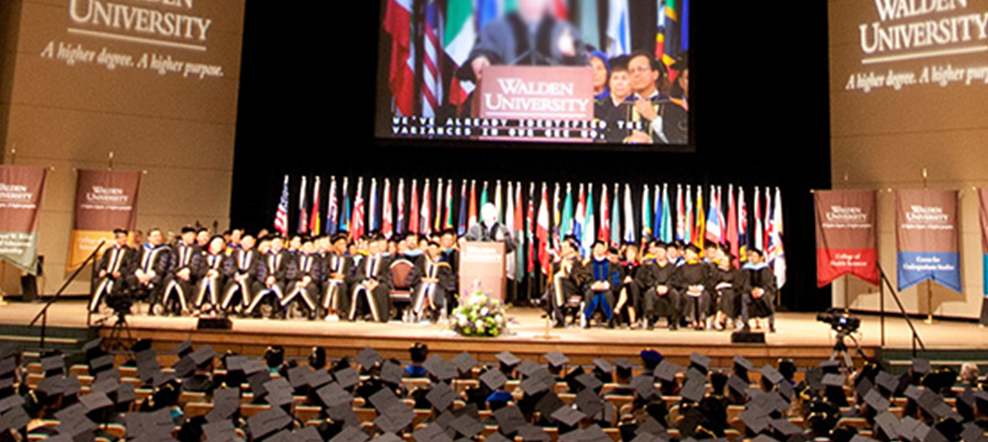 Walden University
Marketing Operations Specialist
---
APPLY NOW
Job ID 49467BR
Date posted 09/28/2020
Institution Walden University
City Columbia
GENERAL SUMMARY:



Walden University, the largest online brand for Laureate Online Education is re-visioning its approach to creating personalized customer experiences at scale. At the core, our customer engagement platform uses Marketo and Salesforce CRM, plus a host of connected solutions, to drive engagement across the prospect and student lifecycle. We are seeking a Marketing Operations Specialist to help make the solution sing!

The Marketing Operations Specialist is a critical part of the long-term success of the Walden Marketing and recruitment teams. This individual will:
Manage the daily administration and upkeep of existing marketing-related systems, including issue identification and resolution
Perform system configuration, customer preference management, and operational administrative functions.
Track capability enhancements and innovation projects across Commercial Operations and IT
Consider and propose opportunities for operational infrastructure and database improvement
Support lead management operations including lead capture strategies and alignment, lead scoring/nurturing, lead lifecycle and lead conversion
Track performance using Marketo, Google Analytics and Tableau reporting tools, to understand customer behavior and student progression, and drive continuous improvement through test and control.
Observe and diagnose areas where the Enrollment and Marketing teams need additional documentation and technology training
Lead periodic system performance audits and plan revision strategies when appropriate
Identify areas to increase customer-centric value and improve ROI
Collaborate with key partners and stakeholders to solve problems, create efficiencies, and achieve business goals
EDUCATION and/or EXPERIENCE:
Bachelor's degree in marketing, communications, technology or related.

2+ years

of related experience, with background in marketing principles, and exposure to database management, marketing automation systems and customer relationship management systems

Experience in Salesforce and Marketo strongly preferred

Knowledge in SQL, CSS, HTML, Google Analytics, Tableau a plus
Resourceful, detail-oriented, and self-motivated individual willing to be flexible and adapt to changing requirements when needed
Strong critical-thinking and problem-solving skills
Excellent project management skills; must be able to multi-task in a fast-paced environment
Equal Employment Opportunity
Our goal is to have a diverse workforce that is representative of our students and our communities. Laureate is an equal opportunity employer committed to hiring based upon merit. Individuals will be considered for positions for which they meet the minimum qualifications and are able to perform with or without reasonable accommodations. We do not discriminate on the basis of sex, race, color, religion, age, national origin, physical or mental disability, pregnancy, genetic information, sexual orientation, gender identity or expression, veteran status, or any other status protected under federal, state, or local law. Pursuant to Title IX of the Education Amendments of 1972, Walden University is required not to discriminate on the basis of sex in its educational program or activities, and does not do so. This prohibition extends to admissions and employment. For more information on Walden University's Title IX policy, including the application of Title IX, please click here.
APPLY NOW