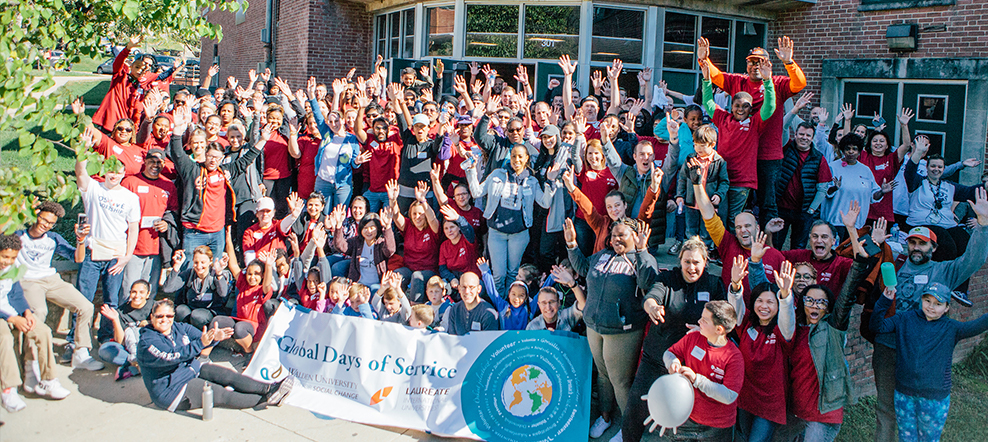 Yes, we're a global network of universities. We're also much more. Every day, our professionals, teachers, students, and alumni touch societies around the world. We change lives. We make a difference. We also know that we're just getting started. At Laureate, today is the beginning of everything.
Release Train Engineer
---
APPLY NOW
Job ID 43288BR
Date posted 08/15/2019
Institution Laureate Education, Inc.
City Columbia
The Scaled Agile Release Train Engineer is responsible for managing an Agile program and ensuring the overall goals and objectives of the business are met. You play a key role in defining, implementing, maintaining and improving processes, tools, and metrics that govern and support the development and continuous improvement of the Agile program. The Scaled Agile Release Train Engineer will be responsible for overseeing the work needed to achieve business and technical requirements development, effort and cost estimates, scheduling, design, implementation, testing, approvals, user documentation and customer deliverables. You will facilitate Program level execution, escalates impediments, manages risk and helps drive the continuous improvement at the Program level. The IT Agile Release Train Engineer requires individuals who are passionate about delivering the best leadership, insights, and technology, by finding creative ways of aligning all of the Agile team within the Agile program to deliver maximum business value and continuously improve their practices to reduce time to market for new capabilities as well as mean time to recover from unexpected system down time.
ESSENTIAL DUTIES AND RESPONSIBILITIES:
• Manage the content of the Agile Release Train
• Partner with the Business Change Enablement organization
• Impact analysis and communications of changes across Agile teams
• Manage delivery calendar
• Facilitate Program Increment (PI) pre-work activities and readiness for the PI session
• Manage and lead PI planning sessions
• Lead Scrum of Scrums
• Work with Product Management, Product Owners and other value stream stakeholders to help assure strategy and execution alignment
• Report Agile Release Train status
• Monitor development for bottlenecks and provide input on addressing same
• Responsible for the work flow of all committed features and work items
• Support the Product Management and Architecture teams with customers both internal and external to gather product feature requirements and act as liaison between customer and design team
• Receive job status information from all team members and ensure all work items are up to date in our chosen system of record
• Promote smooth workflow and communication between departments
• Create and manage delivery calendar for each Program Increment
• Ensure workflow progresses efficiently and work items/staff are organized as priorities shift
• Maintain and update the Program Increment work status and run weekly team sync meetings
• Help enhance and improve department processes
• Work with Product Managers and Change Enablement on communication of consolidated PI milestones and deliverables for readiness
• Ability to generate detailed Release Train reporting (including, dependencies, milestones, resources, , Program Increment work breakdown structures, team performance against capacity, etc.)
• Ability to work in a matrix environment across cross functional teams
• Workflow design, implementation and management experience
• Demonstrated strong negotiation skills
TECHNICAL, MANAGERIAL, and PEOPLE SKILLS REQUIRED:
• Undergraduate degree or equivalent experience
• 4+ years of Agile Software Development experience
• 4+ years of working with all aspects of the System Development Life Cycle
• SAFe RTE certification preferred
EDUCATION and/or EXPERIENCE:
• BA/BS in Computer Science, related degree, or comparable experience
• Certified in one or more of the following: Certified Scrum Master (CSM), SAFe Scrum Master (SSM), SAFe Advanced Scrum Master (SASM), SAFe RTE Certification , Certified SAFe Program Consultant (SPC)
Equal Employment Opportunity
Our goal is to have a diverse workforce that is representative of our students and our communities. Laureate is an equal opportunity employer committed to hiring based upon merit. Individuals will be considered for positions for which they meet the minimum qualifications and are able to perform with or without reasonable accommodations. We do not discriminate on the basis of sex, race, color, religion, age, national origin, physical or mental disability, pregnancy, genetic information, sexual orientation, gender identity or expression, veteran status, or any other status protected under federal, state, or local law.
APPLY NOW