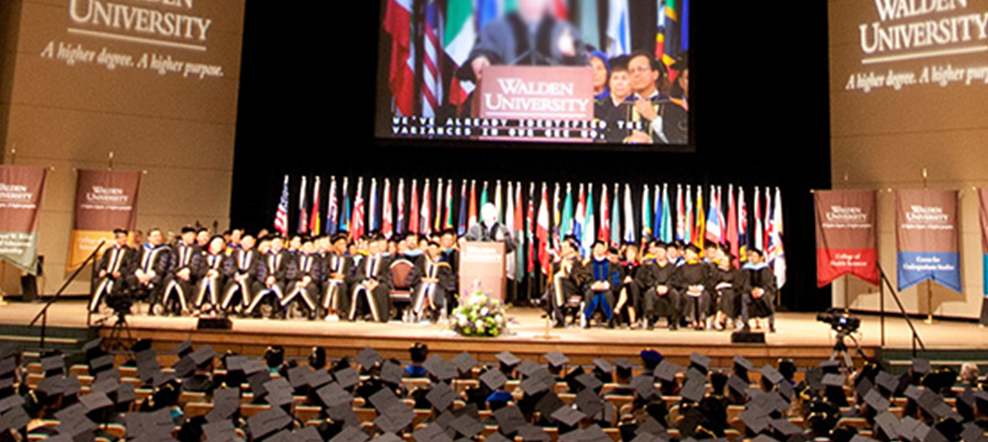 Walden University
Technical Support Analyst
---
APPLY NOW
Job ID 50348BR
Date posted 01/27/2021
Institution Walden University
City Columbia
Provides technical support to the employees, authorized users of the Walden University computer networks, related software, and associated peripherals. Provides an exceptional customer service experience to all who request service from the Walden University Technical Support Services. Incumbent may be required to perform duties outside of normal business hours. Multilingual a plus.
DUTIES AND RESPONSIBILITIES:
Perform routine tasks as they concern the overall operation of the helpdesk and support of employees, which includes but is not limited to:
Communicate and document issues as they pertain to essential support and service using the Walden Service Management System.
Perform account administration for Walden users
Monitor assigned and open tickets to seek fast resolutions
Review all open tickets for update and resolution on a daily basis.
Document, execute, and resolve the customer's issues based upon current service response and resolution times. (Service Level Agreements)
Monitor all pertinent support queues to ensure work is moving in a timely and reasonable pace. Take appropriate action by notifying responsible parties of any potential bottlenecks, potential service level agreement failures, and breech of Helpdesk service policies and procedures.
Accurately escalate tickets by assigning to appropriate groups and following associated protocol.
Use all available resources to resolve each reported problem within the current Service Level Agreement.
Support applications such as, but not limited to, Microsoft Office products, Windows operating systems, Mac operating system, low-level network issues and other in-house applications as required.
Perform application administration in support of New Hires, Terminations and associated Walden security guidelines.
Communicate System Outages and Planned Maintenance to appropriate user groups.
Perform workstation support functions related to the technical support of the employees and authorized users of the network and resources. Includes workstation configuration and installation and system update maintenance.
Performs miscellaneous job-related duties as assigned.
Evaluate existing systems and/ or user needs to analyze, design, recommend, and implement system changes
May require alternative schedules and/or shift work.
Configuration of mobile devices, including troubleshooting, procurement and administration of accounts
Plan, assist and execute on-site and off-site events held by various departments and VIP level executives
Provide Microsoft Office Tier 2 support for Walden University participating in the O365 Network Tenants (EMEA,AUS,APAC,LATAMBR & LATAMMX)
Microsoft Exchange/O365 Email Tenant Support
Create and troubleshoot email accounts including integrations with other email platforms
Assist with the use of and troubleshooting of O365 Collaboration Platforms
KNOWLEDGE, SKILLS AND ABILITIES REQUIRED:
Ability to recognize and respond quickly to critical matters
Strong troubleshooting and problem solving skills
Ability to work in a team environment
Ability to prioritize tasks
Ability to troubleshoot applications and hardware in a methodical and rational manner
Ability to think logically and abstractly
Beginning/Intermediate understanding and familiarity of Microsoft operating systems
Beginning/Intermediate understanding and familiarity of Mac operating systems
Beginning/Intermediate understanding and familiarity of the MS Office Suites
Ability to quickly learn new technical concepts, ideas, and theories
Communication skills (oral and written)
Ability to follow instructions
EDUCATION:
Educational level is usually achieved through a secondary education or a degree in a business school, trade school or an associate degree, certifications such as Help Desk Analyst or ITIL foundations may substitute for educational requirements. The typical incumbent in this position should be able to read instructions, policies, and directions and to understand more complicated thoughts communicated in writing. Incumbents should express themselves clearly when writing directions, assignments, and policies.
EXPERIENCE:
This position is entry-level, and requires 1-3 years of experience. Internships, volunteer work, or other service related experience is preferred.
NATURE OF SUPERVISION RECEIVED:
Assignments are given by the manager or lead support specialist, as tasks to be performed or objectives to be accomplished. Tickets are managed using the Laureate Service Management System. Assignments normally require a moderate level of judgment as to type of information, procedure, or guideline that is applicable to the situation. Results are reviewed on completion for accuracy and timeliness. Must have the ability to work team or independently.
DECISION MAKING:
Has some latitude in deciding work sequence and technique. Wrong decisions, recommendations or failure to complete assignments will usually cause moderate delays, rescheduling of human resources and/or cost increments with the immediate work unit. Inadequacies will not affect the attainment of company/subsidiary objectives. The impact of decisions is normally weekly or monthly.
PROBLEM SOLVING:
Problem solving involves assisting the corporate population solve problems in their specific work area. Technical problems are solved by referring to personal experiences, and/or experiences of others. Manager, co-workers, experience, Internet, technical websites and reference material are primary problem solving resources.
PHYSICAL REQUIREMENTS:
This position is in an office setting that requires the ability to lift computers, monitors and other IT equipment up to 40 lbs, and the ability to visit user sites in attached or detached buildings.
Equal Employment Opportunity
Our goal is to have a diverse workforce that is representative of our students and our communities. Laureate is an equal opportunity employer committed to hiring based upon merit. Individuals will be considered for positions for which they meet the minimum qualifications and are able to perform with or without reasonable accommodations. We do not discriminate on the basis of sex, race, color, religion, age, national origin, physical or mental disability, pregnancy, genetic information, sexual orientation, gender identity or expression, veteran status, or any other status protected under federal, state, or local law. Pursuant to Title IX of the Education Amendments of 1972, Walden University is required not to discriminate on the basis of sex in its educational program or activities, and does not do so. This prohibition extends to admissions and employment. For more information on Walden University's Title IX policy, including the application of Title IX, please click here.
APPLY NOW