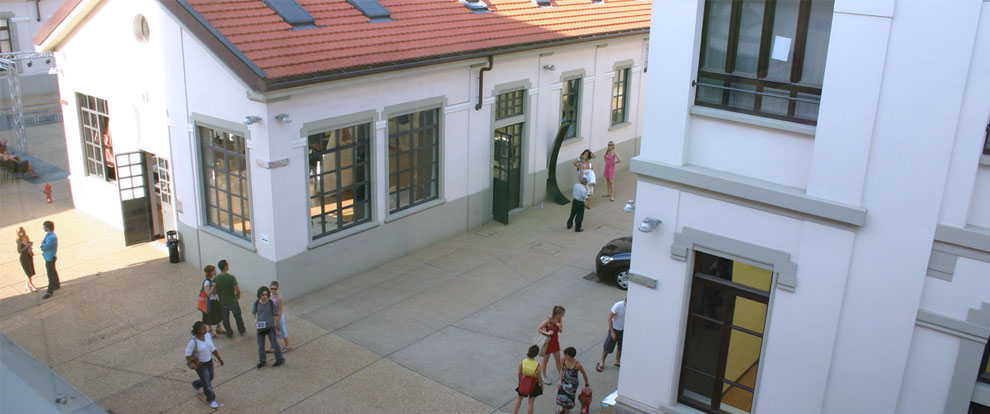 Nuova Accademia di Belle Arti Milano (NABA)
Bachelor New Technologies for Applied Arts Course Leader
---
Job ID 21526BR
Date posted 04/20/2017
Institution NABA - Nuova Accademia di Belle Arti Milano
City Milan
Laureate International Universities is a global network of more than 70 accredited campus-based and online institutions of higher education offering undergraduate and graduate degree programs to more than 1,000,000 students around the world. Laureate Education students are part of an international, academic community that spans 25 countries throughout North America, Latin America, Europe, Asia, Africa and Oceania. Laureate has a global reputation for investing and growing the institutions part of its network, creating a truly multicultural, career-oriented educational experience.
NABA (Nuova Accademia delle Belle Arti) located in Milan belongs to Laureate network of leading art and design institutions offering programs in the world's global design centers.
NABA is a real point of connection between design, fashion and management culture and look for:

BACHELOR NEW TECHNOLOGIES
FOR APPLIED ARTS COURSE LEADER

The Course Leader of the Bachelor in New Technologies for Applied Arts of NABA supervises the planning, the organization and the teaching of Bachelor courses in order to maximize the satisfaction of students; monitors the trend of market to update the programs of course; finds new business opportunities with companies and enlarges the professional network (project, work opportunities and competitions).
The selected candidate will carry out the following activities:

Assure the course development and management of the Bachelor based on assigned resources (teachers, Visiting Professor, classrooms, facilities) cooperating with the Academic Coordination and other Units;
Assure the monitoring and improvement of students' satisfaction;
Develop academic projects also cooperating with other courses and departments, or Companies or Laureate International Universities network;
Teaching activities (lectures, exams, admission exams, thesis, students' projects, consulting hours for students, project leadership, workshop);
Support the promotional events of the Bachelor in collaboration with Marketing and Communication and Domestic and International Enrollment Units;
Support students' careers: general academic workshops for students, alumni and companies, support to career service, contacts and relationships with companies to attract funds, sponsorship and projects in collaboration with Industry Relations and Career Service Unit.
The ideal candidate has a University Degree in either Media / Animation / 3D / Game / Interaction Studies or in a related field that covers a wide range of media areas and has a previous experience of 4/5 years in academic leadership with teaching roles in media technology environments. Professional practice in one of the media fields is also mandatory, preferably in motion graphics / 3D / game industries. Professional qualifications (software proficiency, industry experiences abroad, etc.) are a plus.
He/She has a wide and deep knowledge of the Media Technology industry and its dynamics, and is able to deal with projects of different sizes, smoothly managing the relationship between different aspects of the production chain of a wide range of products. He/She can demonstrate confidence with the different aspects of the media design process (especially technical) in order to provide students with a variety of tools, whilst being able to innovate, together with the rest of the faculty, which includes most known national and international professionals.
He/She has strong managerial, planning and organization skills; market and customer-oriented; capable of working in a multi-cultural environment.
Professional experience in standard computer programs (MS Office) and in Design computer programs.
Fluent Italian and English are key.
Contract and compensation to be defined.
Workplace: Milan
If you are interested, please, send your application authorizing the treatment of personal data in compliance with Legislative Decree No. 196/2003
.
APPLY NOW