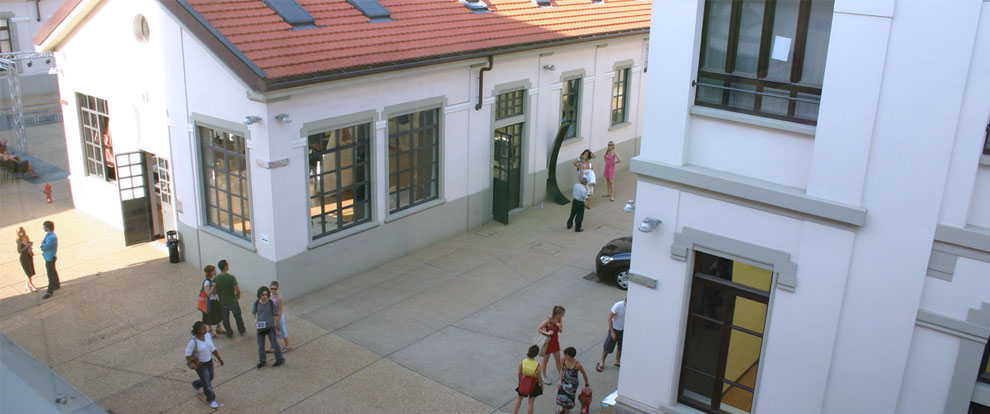 Nuova Accademia di Belle Arti Milano (NABA)
Short Term Programs Assistant
---
Job ID 25562BR
Date posted 09/05/2017
Institution NABA - Nuova Accademia di Belle Arti Milano
City Milan
Laureate International Universities is a global network of more than 70 accredited campus-based and online institutions of higher education offering undergraduate and graduate degree programs to more than 1,000,000 students around the world. Laureate Education students are part of an international, academic community that spans 25 countries throughout North America, Latin America, Europe, Asia, Africa, and Oceania. Laureate has a global reputation for investing and growing the institutions part of its network, creating a truly multicultural, career-oriented educational experience.
NABA (Nuova Accademia delle Belle Arti di Milano) and Domus Academy joined Laureate network and strongly rooted in Italy, works in an international perspective, in order to enrich, spread and update the visual arts, fashion and design culture and look for a:
SHORT TERM PROGRAMS ASSISTANT
Reporting to the Short Term Programs Head, the Short Term Programs Assistant assures the activities related to all No Degree Programs Educational Offer (Semester Abroad, Summer Programs, Corsi Liberi, Foundation Year, Preparatory Semester), for the administrative and front office activities, in order to guarantee the high quality standard and students' satisfaction, collaborating with Marketing and Communication, Student Life and International Office in promotional and organizational activities. In addition, he/she provides support for the development of the international level of services for domestic and international students with a particular focus on Student Exchange Programs.
He/She will carry out the following activities:


Execute the administrative activities preparing short programs students' welcome pack before their arrival. Prepare the final certificates, general evaluations and specific transcripts to be sent to students and/or Partner Universities;
Execute the front end and welcome activities preparing and coordinating Welcome and Orientation Meetings and any organized field trips and visits. Monitor the students' attendance and implement any disciplinary actions if required;
Support the recruitment of teachers and insert their data in the corporate system for the preparation of their contracts issued by HR and Organization. Provide assistance to them in the organization of end-of-course exhibitions/presentations;
Support Marketing and Communication Unit in organizing pictures, students' testimonials, examples of students' projects for promotional purposes;
Promote students' integration on Campus in collaboration with Student Sevices and provide assistance in the daily difficulties they might encounter, in particular in the initial stage of the courses and specifically for new Programs (e.g. Quarter Abroad);
Execute the development and promotion of Study abroad programs (Semester Abroad Programs) in the LIU International fairs in order to enlarge the international learning experience for students, both incoming and outgoing. Execute the implementation of study abroad events and activities for promoting the international exposure and integration of students;
Contribute to the efficient support to students (domestic and international), teachers and staff involved in the Exchange Programs, monitoring their welcome and integration in our campus, or abroad, carrying out the administrative process of the exchange call in order to enrich student curriculum with international perspectives and to contribute to students' satisfaction.
The ideal candidate has a University Degree in International Relations, Languages or equivalent, Design/Fine Arts with a previous experience of 2/3 years in educational course and in Exchange program roles, with a special focus on faculty processes and international relationships, within dynamic, multicultural and international context.
Furthermore, he/she is customer-oriented, dynamic and flexible, organized and accurate. He/She has professional experience in standard computer programs (MS Office specially MS-Excel), Database systems.
Fluent in Italian, fluent in English.

Temporary contract of 3 months.
Compensation to be defined.

Workplace: Milan

If you are interested, please, send your application authorizing the treatment of personal data in compliance with Legislative Decree No. 196/2003.
APPLY NOW