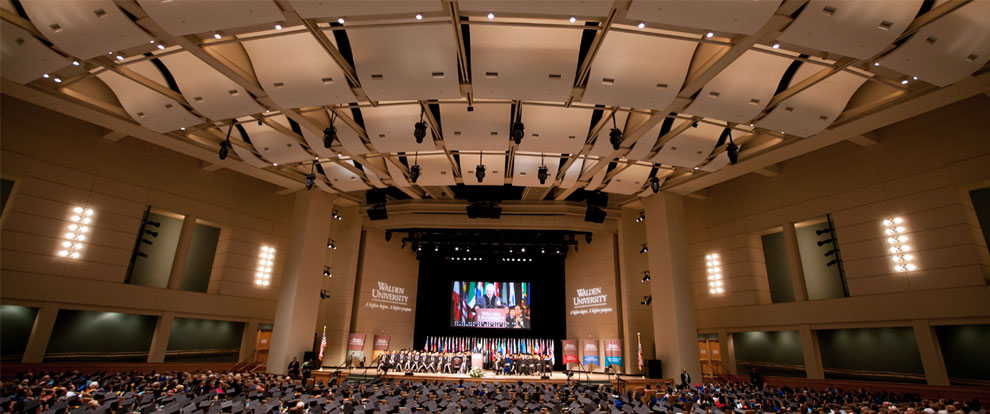 Walden University
Administrative Assistant - Office of Chief Academic Officer
---
Job ID 18608BR
Date posted 02/02/2017
Institution Walden University
City Minneapolis
GENERAL SUMMARY:
This position is responsible for providing support to the Chief Academic Officer at Walden University. This position supports processes and administrative operations that include: general administration, meeting support, calendaring, expense processing.
ESSENTIAL DUTIES AND RESPONSIBILITIES:
Manage and maintain CAO's appointments and travel arrangements.
Monitor, screen, respond to and distribute incoming communications.
Liaise with internal staff at all levels
Manage CAO and President Role accounts.
Answer and manage incoming calls.
Receive and interact with incoming visitors.
Support and coordinate communication and correspondence on behalf of the CAO.
Monitor and manage list serves.
Coordinate and support Walden Scholarship Process.
Create and submit expense reports and invoices to appropriate departments for reimbursement.
Support CAO PeopleSoft expense report entries and invoice approvals.
Support logistics, create agendas, and take notes for all meetings
Provide support to town hall meetings.
Provide support to brown bag meetings.
Provide support to CBE meetings.
Arrange and coordinate Minneapolis meetings and events.
Assist with CAO signed contracts for other colleges/universities
Order supplies and keep all office equipment operational.
OTHER DUTIES AND RESPONSIBILITIES
May perform other duties and responsibilities that management may deem necessary from time to time.
TECHNICAL, MANAGERIAL, and PEOPLE SKILLS REQUIRED
To perform this job successfully an individual must be able to perform each essential duty satisfactorily. The requirements listed below are representative of the knowledge, skill, and/or ability required. Incumbents will be evaluated, in part, based on performance of each essential function. Reasonable accommodations may be made to enable individuals with disabilities to perform essential functions.
EDUCATION and/or EXPERIENCE:
Must have a high school diploma, Bachelor's preferred, Master's highly desirable.
Must have 1-3 years of Administrative experience. Customer Service Experience preferred.
Must possess strong MS Word, Excel and Power Point skills as well as excellent verbal and written communication skills.
Analytical skills
Attention to detail
APPLY NOW