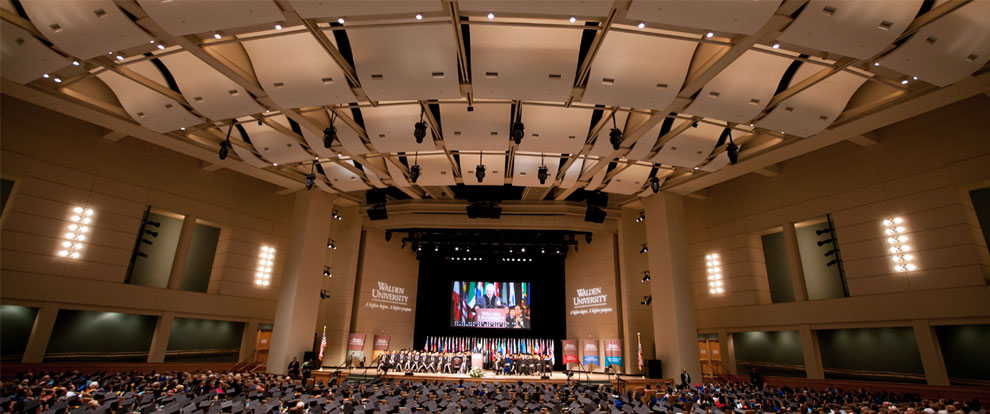 Walden University
Director, Institutional Research
---
APPLY NOW
Job ID 31618BR
Date posted 06/21/2018
Institution Walden University
City Minneapolis
Walden University
is a pioneer in student-centered distance education. An accredited graduate institution with a mission for social change, Walden is dedicated to high academic standards and helping students make a difference in their professions, organizations, and communities.
Walden is seeking a Director of Institutional Research. In general, this role is responsible for identifying,
gathering, analyzing, and communicating institutional data to the Walden community in an effort to facilitate data-supported decision making. This role reports to the Executive Director for the Office of Institutional Research & Assessment.
DUTIES & RESPONSIBILITIES:
Identifying & Gathering Data:
Querying student information system database to retrieve and organize data to create the institution's official datasets on students, alumni, and faculty.
Gathering internal (ex. Graduation Application, SalesForce) and external (ex. National Student Clearinghouse) data to support research needs.
Satisfying voluntary external reporting requirements.
Serving on the institution's data governance board.
Maintaining current knowledge of relevant national and state actions that have implications for research and evaluation.
Staying well-informed of new developments in technology regarding information, analysis, planning, and reporting systems.
Analyzing:
Conducting analytical studies of trends and patterns in student and program characteristics, including retention and graduation-related research.
Developing and producing regular reports on student demographics, enrollments, time to degree, etc.
Ensuring appropriate tracking and reporting of various educational modalities (course, competency, accelerated).
Supporting ad-hoc data and ad-hoc research needs of institutional and program leadership. Managing the ad-hoc request system used in the Office of Institutional Research & Assessment.
Communicating:
Presenting reports and data in written and oral form about Walden students, faculty, and alumni.
Using data visualization tools (ex. Tableau) to clearly provide relevant information to the institution.
Providing expert consultation in research methods, analysis, and interpretation.
Ensuring appropriate documentation of procedures is completed for recurring projects.
Managing the ad-hoc request system used in the Office of Institutional Research & Assessment.
Other Duties as Assigned (which include):
Supervising/mentoring research analysts and assuring the quality and accuracy of work.
Maintaining the process and schedule for cohort stamping.
Coordinating with academic and business departments in conducting analyses and preparing reports.
Partnering with other Directors within the Office of Institutional Research & Assessment to accomplish tasks.
KNOWLEDGE, SKILLS & ABILITIES REQUIRED:
Master's degree with coursework in research methods and statistical analysis, preferably within the social sciences or higher education administration. Advanced degree preferred.
6 years or more prior experience working in institutional research with demonstrated growth.
Managerial experience preferred.
Proven expertise with Tableau preferred.

Advanced knowledge of Microsoft Excel, Access, PowerPoint, and Word. Intermediate to advanced knowledge of statistical techniques and SPSS.

Prior experience working with web-based survey tools (such as Qualtrics).

Experience with student information systems (such as Banner).
Ability to retrieve, analyze and present data in meaningful formats (tables, charts, graphs) to various audiences.
Excellent analytical, problem-solving, communication and organizational skills.
Supervisory experience preferred.
OTHER DUTIES AND RESPONSIBILITIES
May perform other duties and responsibilities as needed.
May be required to travel up to 20% for work-related assignments.
APPLY NOW