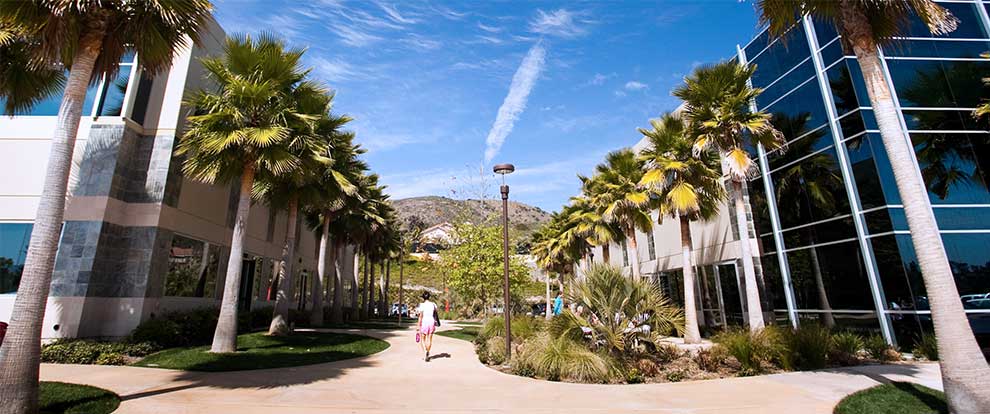 University of St. Augustine for Health Sciences (USA)
Faculty, Full-time - College of Nursing, FNP Track
---
APPLY NOW
Job ID 25868BR
Date posted 02/19/2018
Institution University of St Augustine
City St. Augustine
The University of St. Augustine for Health Sciences (USAHS) seeks a dynamic, innovative faculty member for a full-time (FT) position in the nursing programs. Responsibilities may include teaching activities primarily in the Master of Science in Nursing, FNP Track and the Doctor of Nurse Practice programs.
ESSENTIAL DUTIES AND RESPONSIBILITIES:
Teaching
Effectively and proficiently using online technology and resources including providing informed feedback and critique in a thoughtful, well-written and timely manner.

Optimizing the online environment to be conducive to student learning by developing creative, challenging, and evidence-based learning opportunities.

Uses learning assessment information to improve teaching and curriculum; participates in quality improvement initiatives to meet program and institutional goals.

Adheres to all USAHS faculty expectations, which are clearly set forth to the faculty member at the start of his/her employment with the University.

Upholds the expectations of masters/doctoral level work with respect to the program and course learning outcomes.

Participates in a culture of assessment of academic integrity, effectiveness and doctoral quality teaching and learning.

Teaches three to four assigned courses/sections per trimester in accordance with the faculty expectations and as outlined in the USAHS employee handbook.

Effectively supervises scholarly projects and practicum experiences; FNP role practica and DNP practice leadership courses are restricted to 6 students per section while nurse educator, nurse executive, and nurse informaticist role practica sections may be up to 15 students.

Participate in residency experiences as assigned (may require travel).
Scholarship
Establishes and implements an approved scholarship plan/faculty development plan as required by accreditation and university standards.

Stays current with clinical practice and evidence that support content area expertise, professional growth, and professional certification and licensure requirements.

Disseminates scholarly work consistent with University policies and accreditation expectations.

Demonstrates commitment to scholarly advancement through research, written artifacts, scholarly inquiry and presentations at state, national and international professional events (minimum one per year).
Service
Serves on programmatic and university committees as assigned.

Actively participates in his/her professional association(s).

Serves as university liaison in community and/or professional activities.

Uses release time that enhances the program (e.g., clinical practice, consultation, advanced degree attainment, research, service) as approved by the program director.

Participates in university governance, curriculum planning, and functions to support development and growth of the institution.

Participates in a minimum of two to three committees (depending on requirements) and attends all university functions as assigned.

Administration: supports efficient and consistent practices across all programs
Performs course coordinator and lead instructor roles as assigned; works collaboratively with members of the team.

Advises students on academic, professional and/or personal issues while providing referrals when appropriate.

Provides other administrative duties as assigned.

Completes annual self-evaluation of faculty performance and sets goals for the next year in collaboration with the program director and is actively engaged in faculty development opportunities to meet performance goals.
Other responsibilities as assigned by the program director
EDUCATION and/or EXPERIENCE:
A terminal degree in nursing (PhD or DNP)
APRN license and national certification
Active and unencumbered RN license
A significant record of intellectual and professional contributions to the field of nursing, including experience in the practice of education and nursing.
Family Nurse Practitioner preferred
Three to five years of teaching experience at doctoral level of the program
Experience with distance learning

Licensing/Certification:
Faculty members must be appropriately credentialed, possess an earned degree from an accredited institution, and expected to be licensed as a Registered Nurse and/or Advanced Practice Registered Nurse. Faculty members must maintain their license(s) and any appropriate certifications in order to continue to teach at University of Saint Augustine for Health Sciences. Faculty members are also expected to maintain currency with nursing practice and education by reviewing articles, journals, and presentations. If participating in research, the Faculty member may publish and acknowledge University of Saint Augustine for Health Sciences.

Travel
Some travel may be requested.


APPLY NOW