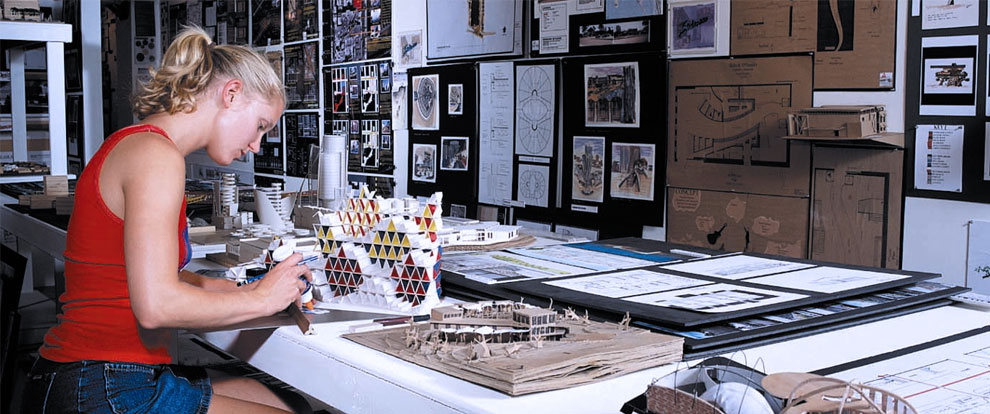 NewSchool of Architecture and Design (NSAD)
PT Faculty, Product Design Studio V - Interaction Design
---
APPLY NOW
Job ID 36683BR
Date posted 11/27/2018
Institution NewSchool of Architecture and Design
City San Diego
GENERAL SUMMARY:
NewSchool of Architecture and Design seeks qualified instructors to serve as faculty within Product Design. Assignments will be part-time and will be made on a term-by-term basis. Courses vary from 3 credits to 6 credits. The primary responsibility will be classroom instruction / course delivery in the area of Product Design.

PD302 PRODUCT DESIGN STUDIO V: INTERACTION DESIGN
Students will work in teams to explore the design of interactive objects and
media. Students complete an extensive program to identify the social, physical,
and cognitive needs of the potential users. Prior learning about user research
methods and interaction-design methodology will be applied. Elements of visual
and graphic interfaces are addressed for the design.

ESSENTIAL DUTIES AND RESPONSIBILITIES:
•Deliver class instruction appropriate to the topic, intended learning outcomes, level, and student audience.
•Develop instructional plans that support program learning outcomes and course objectives.
•Promote and facilitate student success by creating an environment conducive to learning and student involvement.
•Provide student support for every aspect of learning in the form of office hours, availability before and after class, tutorial assistance, coaching, career advice and academic assistance. Faculty members will publish their availability to students through course syllabi, instructor information in the classroom, and/or other appropriate documents.
•Participate in key school events and ceremonies including faculty meetings, one-on-one meetings with the faculty chair, the graduation ceremony and convocation.
•Foster student success by showing flexibility in style and delivery methods as well as exhibiting a passion for teaching and students interaction.
•Manage the learning environment through effective record keeping (ie. attendance), submitting grades and other reports on time, and enforcing school/campus academic, code of conduct, and attendance policies.
•Participate in assessment of student learning processes.
EDUCATION and/or EXPERIENCE:
•Advanced degree required or professional registration (if applicable); or exceptional expertise based on documented experience
•Portfolio of creative, research, professional, school service, and/or community work that demonstrates professional and intellectual achievements
•A record of excellence in teaching, scholarship, and/or critical practice, highly preferred.
•A flexible and integrative approach to education that makes connections between the candidate's expertise in relationship to the larger world of knowledge, highly preferred.
•Proficiency with Microsoft Office products (MS Word, MS Excel, and MS PowerPoint)
Equal Employment Opportunity
Our goal is to have a diverse workforce that is representative of our students and our communities. Laureate is an equal opportunity employer committed to hiring based upon merit. Individuals will be considered for positions for which they meet the minimum qualifications and are able to perform with or without reasonable accommodations. We do not discriminate on the basis of sex, race, color, religion, age, national origin, physical or mental disability, pregnancy, genetic information, sexual orientation, gender identity or expression, veteran status, or any other status protected under federal, state, or local law.
APPLY NOW