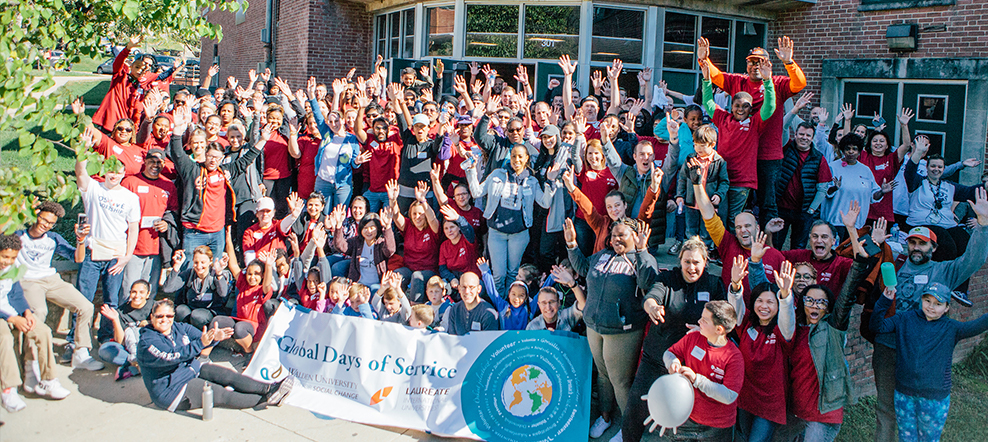 Yes, we're a global network of universities. We're also much more. Every day, our professionals, teachers, students, and alumni touch societies around the world. We change lives. We make a difference. We also know that we're just getting started. At Laureate, today is the beginning of everything.
Business Instructor
---
APPLY NOW
Job ID 26873BR
Date posted 03/18/2018
Institution Laureate Vocational Saudi Arabia (LVSA)
City Saudi Arabia
Job Summary
The Business Instructor will be responsible for developing curriculum and teaching students various concepts of business administration relating to accountancy, insurance and small business management including subjects such as scheduling, finance, purchasing, operating IT management systems, project management, and business planning with a strong focus on maintaining accurate records and customer care.
Duties & Responsibilities
Teach classes with up to 25 students and for up to 25 hours of in class instruction per week.
Maintain positive rapport with all students and create a positive learning environment to adequately communicate lessons.
Enforce the student management and disciplinary policies of the Institute.
Participate in business curriculum development and planning with other Business Instructors and Curriculum Developers.
Coordinate with other Business Instructors and Curriculum Developers to integrate curricula and monitor student progress.
Perform clerical duties as required, relating to textbooks, instructional supplies, student reports and records, attendance reports, and others.
Perform any other related duties as assigned.
Requirements
Bachelor's degree from a recognized university in finance, accounting, or another business related subject is required. Master's degree is preferred.
Minimum 3 years of teaching experience in post-secondary, technical or vocational sector is required.
Minimum 2 to 3 years of relevant work experience in either accountancy, insurance or a small business sectors in a public or private company.
Non-native English speakers should present Academic IELTS 6.5 within three months of signing the offer.
Computer literacy (interactive whiteboards, projectors, Microsoft Office Suite and trainee information systems).
APPLY NOW