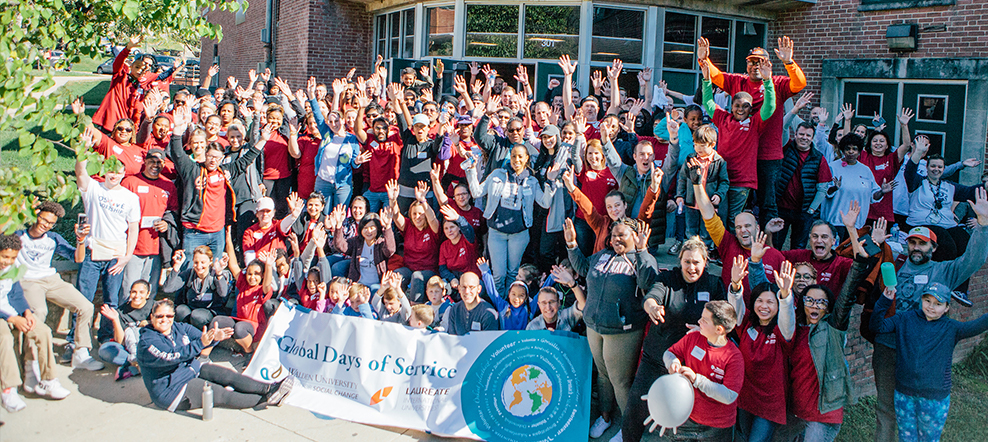 Or Search By Category
Analyst Customer Care I
---
APPLY NOW
Job ID 51433BR
Date posted 03/08/2021
Institution Laureate Education, Inc.
City Tegucigalpa
T
his position is based in
Tegucigalpa
, Honduras
. He/she will be responsible for all aspects of c
ustomer service
on all service channels (helpdesk, chat, call center)
,
related
technical support and functional
matters; and work closely with
other
support team
s
to
ensure users inquiries are addressed in a timely and effective manner.
This position s
erves 
customers
 by providing product and 
service
 information and resolving product and 
service
 problems. Attracts potential 
customers
 by answering product and 
service
 questions and suggesting information about other products and services. Opens 
customer
 accounts by recording account information
Candidate must have a strong employee relations and business partnering experience, demonstrated competencies in leading change along with high collaboration skills. Previous experience in a highly matrix organization is a plus. This position reports to
Manager for Customer Care
.
ESSENTIAL DUTIES AND RESPONSIBILITIES
:
Documents Customer Service (

CS

)

flow processes and updates.

Administration an updating the

knowledge base.

Inserts key information related to clients which includes anything from communications to meetings through

VTiger

or other tools

on the Customer Relationship Management

(CRM)

.

Perform workstation support functions related to the technical support of the employees and authorized users of the network and resources.

Communicate and document issues as they pertain to essential support and
Monitor all open tickets to seek fast resolutions

Review all open tickets for update and resolution on a daily basis

Document, execute, and resolve the customer's issues based upon current service response and resolution times.

(Service Level Agreements)

Take appropriate action by notifying responsible parties of any potential bottlenecks, potential service level agreement failures, and breech of Helpdesk service policies and procedures

Accurately escalate tickets by assigning to appropriate groups and following associated protocol
Resolve all owned calls each quarter during initial contact with customer

Use all available resources to resolve each reported problem within the current Service Level Agreement

Performs miscellaneous job-related duties as assigned

Understanding of procurement policies and procedures

Serve as the primar

y guide to ensure that users

stay on

track to meet their professional

goals.
Connect with new clients

upon acceptance of admission to ensure overall readiness and escalate outstanding matters that would affect their ability to have a smooth and successful start.

Assist users

in understanding and completing

certificates

requirements.

Assist users

with appropriate course registration.

Advise users

on university policies and procedures, program requirements and related academic matters.

Provide co

mprehensive outreach to users

who are at risk of not meeting satisfactory academic progress

in courses

.
Closely monitor users to

proactively identify at-risk scenarios and identify opportunities to develop, implement, measure and improve academic success strategies.
EDUCATION and/or EXPERIENCE
:
Bachelor's Degree or equivalent required

Fully Bilingual (Spanish/Portuguese or English/Spanish or English/Portuguese)

1-2 years of customer service and/or professional work experience

Innovative and dynamic

Customer Management instincts and abilities

Strong written and verbal communications

Competitive – likes winning

Strong curiosity and interest for web applica

tions, technology and IT

Proactive

Excellent people skills

Goal Oriented

Ability to work under pressure

Pragmatic

Ability to work as a team.
APPLY NOW