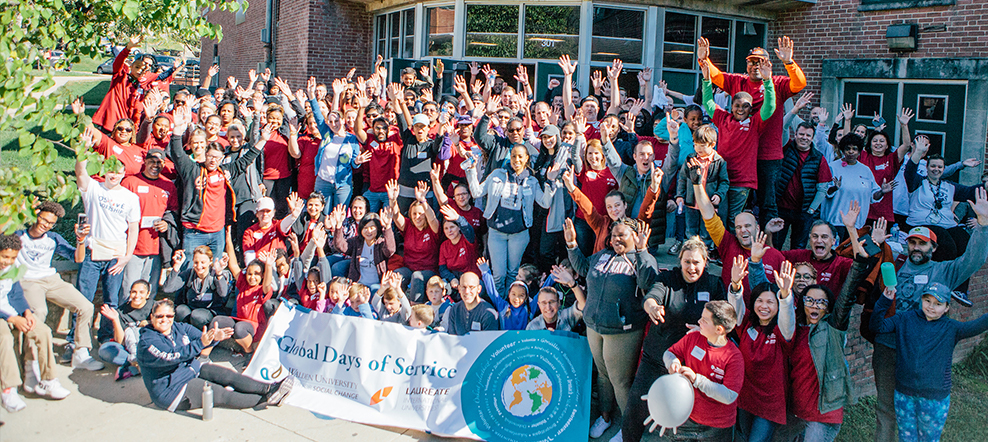 Or Search By Category
Director Sales & Marketing
---
APPLY NOW
Job ID 51478BR
Date posted 03/11/2021
Institution Laureate Education, Inc.
City Tegucigalpa
GENERAL SUMMARY
This position is based in Tegucigalpa, Honduras and is responsible for overseeing SUMADI's sales and marketing programs. Will develop sales and marketing objectives. Will establish sales territories and quotas, managing budgets and evaluating sales performance. Will manage and develop marketing programs and materials, such as advertising, event support and online promotions.
This position will create functional strategic and specific objectives for sub-functions and will develop budget/policies/procedures to support the functional infrastructure. Will have to maintain deep knowledge of the managed sub-functions and a solid knowledge of the overall departmental functions.
Candidate must have a strong employee relations and business partnering experience, demonstrated competencies in leading change along with high collaboration skills. Previous experience in a highly matrix organization is a plus. This position reports to SUMADI's Executive Director.
ESSENTIAL DUTIES AND RESPONSIBILITIES
Responsibilities include but are not limited to:
· Own and hit/exceed annual sales targets within assigned territory and accounts
· Develop and execute strategic plan to achieve sales targets and expand our customer base
· Partner with customers to understand their business needs and objectives
· Effectively communicate the value proposition through proposals and presentations
· Understand category-specific landscapes and trends
· Create, maintain and develop SUMADI's Sales and Marketing organizational structure
· Reporting on forces that shift tactical budgets and strategic direction of accounts
· Creation, implementation and management of the marketing plan and activity
· Manage all social media channels, strategy and activity
· Responsible for the creation of marketing materials
· Ensure company websites and blog are kept up to date
· Develop, implement and manage sales forecasting activities, targets, sectors, markets, territories and set performance goals to achieve company objectives
· Prepare and present sales reports detailing sales, potential sales and areas of proposed client base expansion
· Review and analyze sales performance against plans to determine effectiveness
· Monitor, prepare and report on marketing communications and sales activity
· Manage and give direction to the marketing and sales departments/teams
· Coordinate sales and marketing campaigns and initiatives to achieve business objectives
· Direct staff, training and performance evaluations to develop and control sales and marketing programs.
· Meet with key clients to ensure relationships are maintained and developed
· Identify and understand client's business needs and objectives to develop marketing and sales campaigns
· Coordinate liaison between sales and other departments
· Develop and manage marketing/sales budgets
· Maintain effective internal marketing communications
· Support SUMADI's Executive Director as needed.
EDUCATION and EXPERIENCE
· Bachelor's degree required in Business Administration, Sales, Marketing or related field is a must.
· Global MBA is preferred.
· Sales, Management and/or Marketing certification is preferred
· 12+ years related to Sales, Marketing and General Management experience in an international environment;
· Strong employee relations and business partnering experience;
· Previous experience in a highly matrix organization is a plus.
· Working knowledge of CRM systems
· Experience working in digital environments or EdTech companies is a plus
APPLY NOW