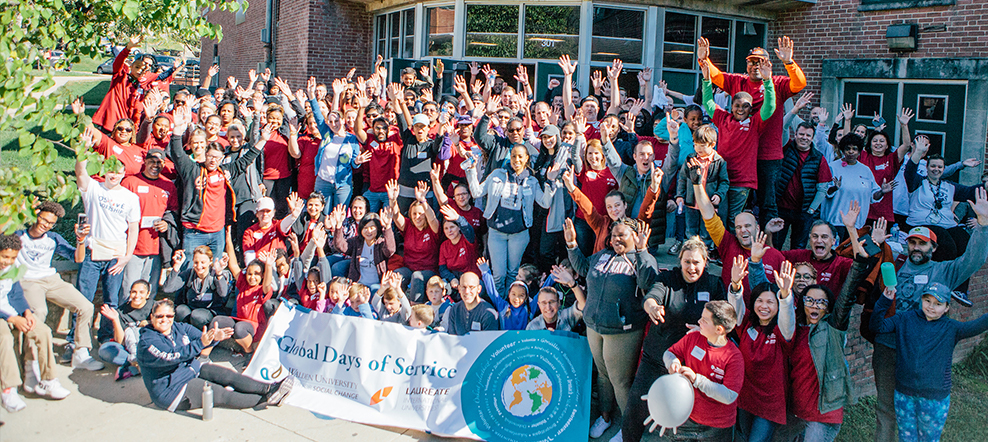 Or Search By Category
Software Cloud Architect
---
APPLY NOW
Job ID 51442BR
Date posted 03/08/2021
Institution Laureate Education, Inc.
City Tegucigalpa
The
Software Cloud Architect
will
collaborate in creating
cloud infrastructure and software
designs
for solutions embedded and/or connected to the LMS ecosystem
, He/
s
he will help to translate system requirements and constraints into reference models, structures and other architectural products that satisfy stakeholders needs
,
r
esearching and suggesting alternative architectural approaches to the Lead System Architect
He/
s
he
will also
help ensure
best practices related to a DevOps methodology
are followed by the
rest of the
team
, enforcing the proper processes and controls for development and production release management
;
P
erform
ing
studies, analyses,
simulations, or other work that tests, verifies, or characterizes
architectural approaches for
all the software components in the LMS Team
.
The
Software Cloud Architect
is required to have
some
tec
h
nical background
;
h
e
/she should also have
experience
o
n
the Agile
software developmen
t
cycle/process. He/
s
he
should possess
the right
vision
and attention to detail
to make
high
-
quality
, scalable
,
efficient software products
.
Laureate works within an
Agile/Scrum
/Kanban
environment
. This facilitates a dynamic
environment
where the
Software Cloud Architect
can work
collaboratively with product managers,
product owners,
user experience
designers
and customer application experts to design and develop industry
-leading software functionality that people want to use.
ESSENTIAL DUTIES AND RESPONSIBILITIES
:
Perform

Cloud architecture

designs

and diagrams

using

different

AWS and Azure

Cloud services

G

enerate models and carry out simulations to test architectural hypotheses and demonstrate potential performance

I

ssues
Ability to

asse

s

s algorithm efficiency evaluation and

improve existing algorithms

in LMS Applications

Perform

release management process

related tasks

in all environment

s

between

dev

elopment

and prod

uction

instances

in all institutions

across the Laureate Network.

M

aintain the documentation set for the

DevOps and

architecture work

,

prepar

ing

diagrams and

/or

graphic representations of architectural material and concepts

D

evelop or

implement existing

tools for use by the Architecture team

, as well as maintaining and supp

o

rting those tools

Develop scripts

and/or applications to

A

utomate Release management process
Develop scripts and/or applications to

Automate Quality Assurance Testing for all existing applications

developed by the LMS Team

Research

various development frameworks and

test the best

technical

design approaches in order to define

the best development standards for the teams

M

easure software Quality Standards with very specific metrics reported in time to IT management
EDUCATION and/or EXPERIENCE
:
Bachelor's

degree - Computer Systems

.

1-3

years of experience in

IT or

Develop

er jobs
100% Bilingual (English – Spanish)

Experience / knowledge in:
Web Programming Frameworks

Application Analysis and Design

Cloud Computing (Azure/AWS)
Agile and SCRUM Team Member Experience is desirable.
APPLY NOW