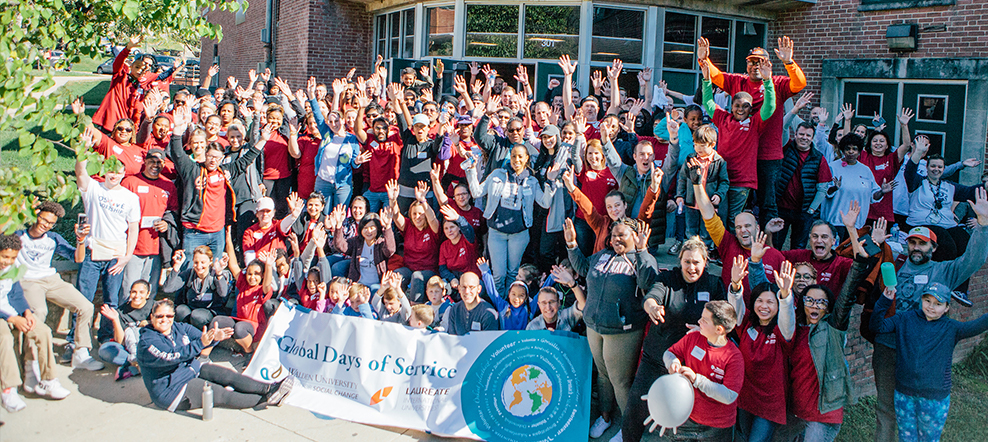 Or Search By Category
Sr Operations Solutions Engineer
---
APPLY NOW
Job ID 51512BR
Date posted 03/14/2021
Institution Laureate Education, Inc.
City Tegucigalpa
GENERAL SUMMARY/JOB PURPOSE:
This is a senior operations position based in Tegucigalpa, Honduras. This position will be responsible for the implementation, administration, maintenance, and troubleshooting, of the SUMADI platform for a wide portfolio of customers, while identifying potential areas of improvement that best fit the individual business needs of our clients.
This position will also be monitoring compliancy with SLA and reporting to management on a regular cadence. Will also we assigned leadership on implementation projects and will be required to provide technical insight to product owners and peers.
This position requires some duties to be performed outside normal working hours to minimize the impact on client business operations.
ORGANIZATION STRUCTURE:
Reports to Operations Product Owner

No direct reports
PRINCIPAL ACCOUNTABILITES:
Duties & Responsibilities:
Ensure product performance meets SUMADI customer standards and requirements. And prepare various documents and reports as needed.

Update the knowledge base with information about technical issues and useful discussions with customers.

Participate in meetings and lead technical discussion. Act as the technical Trusted Advisor to prospective clients by aligning their business and technical needs with the appropriate solution.

Provide RFP responses, develop statement of work, technical drawings, presentations, scopes of work, and technical recommendations.

Knowing our products inside and out to answer properly to the client, partners, and other functional units like Sales, Customer Care, Product, and others.

Provide SLAs report of completion, ensure the team understands the SLA agreement and identify areas of improvement.

Participate in customer-focused seminars, presentations, scopes of work, and technical recommendations.

Perform post resolutions and analyze trends for ways to prevent future problems.

Provide technical product guidance and support with current and prospective customers and partners.

Serve as liaison between internal teams and customers to assess specific needs and offer and /or develop solutions.
KNOWLEDGE, SKILLS and EXPERIENCE:
Bachelor's degree in computer science, software engineering or a related field.

Master's Degree is considered a plus

Minimum of 3-5 years of experience required in an IT/Operations role.

Team leader or coordinator experience desired.

Excellent written, verbal and presentation skills required.

Research abilities, knowledge of ITSM processes, quality focus, reporting skills, attention to details.

Good collaboration skills with other functional units (e.g. Sales, Product, Customer Care)

Troubleshooting and analytical thinking.

Problem and change management experience

Implementation and use of ITIL process compliant automation is desired

Ability to work independently and as part of a team.

Ability to conform to shifting priorities, demands and timelines through analytical and problem-solving capabilities.

Proficient in back-end development in node js frameworks.

MERN full stack development experience and proficiency.

Proficient in Java back-end development.

Experience in front-end development frameworks, such as React, Angular, Vue, etc. preferred.

Proficient in cloud infrastructure preferred.
APPLY NOW