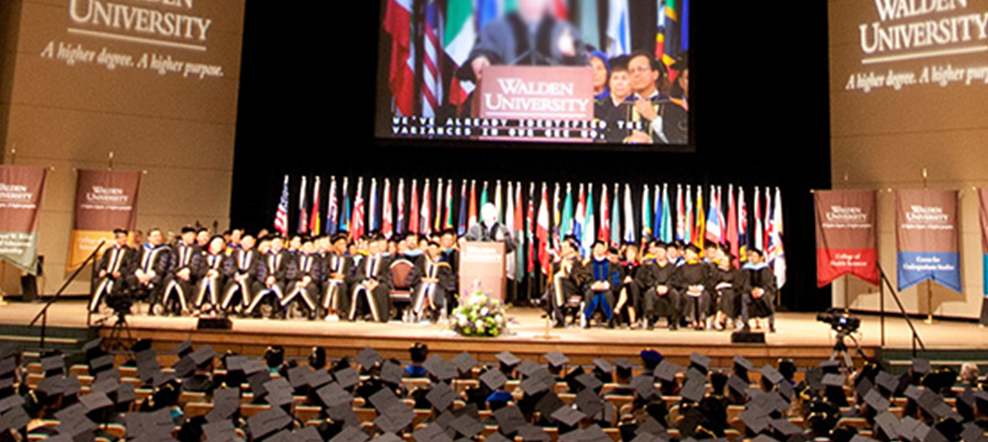 Admissions Specialist (Virtual)
---
APPLY NOW
Job ID 51844BR
Date posted 04/28/2021
Institution Walden University
City Virtual
Reviews all applications and helps to administer the admissions decisions process as developed and defined by the individual Schools. Special admissions cases and requests for exceptions to policies will be reviewed by the Manager of Admissions, and in ambiguous cases, the Faculty Chair/Dean and/or campus Provost will make the final determination.
Awards transfer of credit based on standards and guidelines developed by the Schools, and communicates award to students and appropriate administrative offices.
Provides unofficial assessment of transfer of credit for prospective students.
Communicates with potential students on admission requirements, policies and procedures, transfer of credit, and related issues.
Responds to inquiries from students, faculty and internal student service groups.
Administrates the transcription of transfer awards into the student information system once official evaluations are completed.
Performs miscellaneous job-related duties as assigned.
Bachelor's degree required
Must have at least 2 years Higher Ed experience within an Admission, Academic Advising, or Registrar Office.
Ability to evaluate student transcripts and records
Skill in the use of computerized systems and databases
Ability to gather data, compile information and prepare reports
Organizing and coordinating skills
Skill in examining and re-engineering operations and procedures, formulating policy, and developing and implementing new strategies and procedures
Excellent written communication and oral presentation skills
Meticulous attention to detail
Time management skills
Ability to work in a fast-paced, changing environment

Ability to work overtime on evenings and/or weekends
Equal Employment Opportunity
Our goal is to have a diverse workforce that is representative of our students and our communities. Laureate is an equal opportunity employer committed to hiring based upon merit. Individuals will be considered for positions for which they meet the minimum qualifications and are able to perform with or without reasonable accommodations. We do not discriminate on the basis of sex, race, color, religion, age, national origin, physical or mental disability, pregnancy, genetic information, sexual orientation, gender identity or expression, veteran status, or any other status protected under federal, state, or local law. Pursuant to Title IX of the Education Amendments of 1972, Walden University is required not to discriminate on the basis of sex in its educational program or activities, and does not do so. This prohibition extends to admissions and employment. For more information on Walden University's Title IX policy, including the application of Title IX, please click here.
APPLY NOW