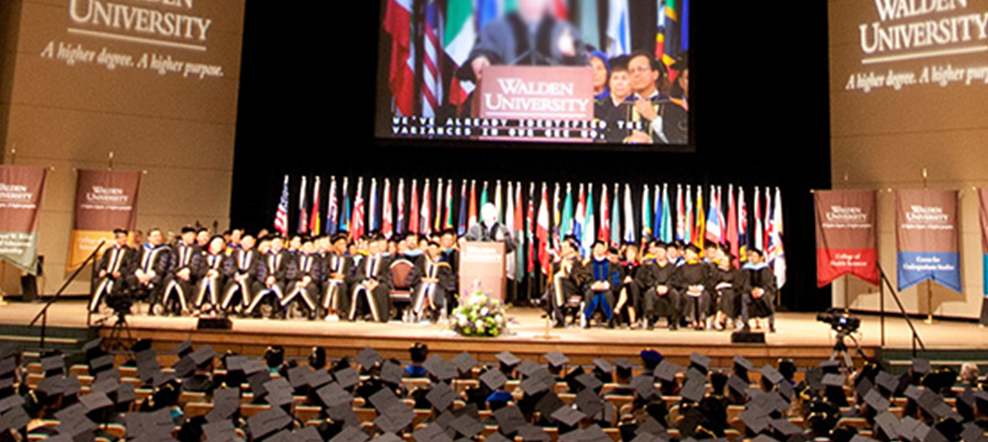 Assistant Field Education Coordinator (Virtual)
---
APPLY NOW
Job ID 51687BR
Date posted 06/08/2021
Institution Walden University
City Virtual
Walden University offers advanced degrees online to professionals whose work impacts others. Degree programs include health sciences, counseling, human services, management, psychology, education, public health, nursing, public administration, technology, and engineering. Our challenging programs are designed to help students make a difference in the lives of clients, the health of communities, or the success of an organization.
This position is responsible, for assisting with the practicum/field experience processes for the School of Nursing in the College of Health Sciences. This position will report to the Nurse Field Education Coordinator – Supervisor for the SON Field Experience Office and work closely with nurse field education coordinators, and interact with academic leadership, faculty/specialization coordinators, program directors, academic advising, and faculty seminar liaisons.
This position is virtual.
ESSENTIAL DUTIES AND RESPONSIBILITIES:
Phone triage, retrieve messages from department voice mail and distribute to appropriate staff Return calls when appropriate and the direction of the nurse field education coordinators
Send out practicum application approvals to students and preceptors
Maintain practicum deadline table
Run LEAP reports as directed
Extract data from Share-point or other databases to create reports as directed, including IQI
Assist with evaluations – distributing and processing
Take meeting minutes as assigned
Assist in maintaining spreadsheets and database
Assist with tracking and maintaining student field education files, field education applications, and field placement site information.
OTHER DUTIES AND RESPONSIBILITIES: May perform other duties and responsibilities that management may deem necessary from time to time.
TECHNICAL, MANAGERIAL, and PEOPLE SKILLS REQUIRED: To perform this job successfully an individual must be able to perform each essential duty satisfactorily. The requirements listed below are representative of the knowledge, skill, and/or ability required. Incumbents will be evaluated, in part, based on performance of each essential function. Appropriate reasonable accommodations may be made to enable individuals with disabilities to perform essential functions.
EDUCATION and/or EXPERIENCE:
Candidates with a bachelor degree preferred.
Solid customer service and teamwork skills
Excellent analytical, problem solving, written and verbal communication, detail-oriented, multitasking, and organizational skills.
Excellent time management skills with an ability to meet deadlines.
Demonstrate solid advanced level skills in operating in Microsoft Office – Excel, Word, SharePoint PowerPoint Outlook and the ability to learn Walden's administrative database.
Experience in online distance-learning environment a plus.
Experience working with graduate students in an educational environment a plus.

WORK ENVIRONMENT: Work is performed primarily in a standard office environment, but may involve exposure to moderate noise levels. Work involves operation of personal computer equipment for six to eight hours daily and includes physical demands associated with a traditional office setting , e.g., walking, standing, communicating, and other physical functions as necessary.

About Walden University: For more than 45 years, Walden University has served the higher education needs of working professionals. More than 47,000 students from all 50 U.S. states and more than 150 countries pursue their doctoral, master's or bachelor's degrees online in a variety of fields, including: Business and Management, Criminal Justice and Emergency Management, Information Technology, Education, and Nursing. As part of the Laureate International Universities network, you'll be able to touch lives in your community and change the world of education.
Equal Employment Opportunity
Our goal is to have a diverse workforce that is representative of our students and our communities. Laureate is an equal opportunity employer committed to hiring based upon merit. Individuals will be considered for positions for which they meet the minimum qualifications and are able to perform with or without reasonable accommodations. We do not discriminate on the basis of sex, race, color, religion, age, national origin, physical or mental disability, pregnancy, genetic information, sexual orientation, gender identity or expression, veteran status, or any other status protected under federal, state, or local law. Pursuant to Title IX of the Education Amendments of 1972, Walden University is required not to discriminate on the basis of sex in its educational program or activities, and does not do so. This prohibition extends to admissions and employment. For more information on Walden University's Title IX policy, including the application of Title IX, please click here.
APPLY NOW