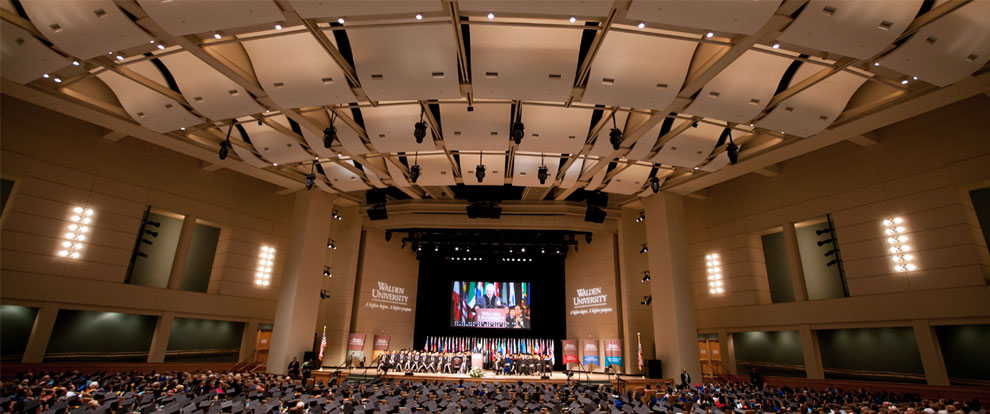 Walden University
Faculty, PT - Master of Healthcare Administration - Competency Based Education (Virtual)
---
APPLY NOW
Job ID 22494BR
Date posted 12/06/2017
Institution Walden University
City Virtual
For more than 45 years, Walden University has served the higher education needs of working professionals. More than 47,000 students from all 50 U.S. states and more than 150 countries pursue their doctoral, master's or bachelor's degrees online in a variety of fields, including: Business and Management, Criminal Justice and Emergency Management, Information Technology, Education, and Nursing. As part of the
Laureate International Universities
network, you'll be able to touch lives in your community and change the world of education.
Walden University's School of Health Sciences is accepting applications for Contributing (Part-Time) Faculty members to teach in our Master of Health Administration program, Competency Based Education (CBE) curriculum. The Master of Health Administration CBE curriculum prepares students to work as managers and leaders in numerous healthcare settings in a unique self-directed series of learning modules where students advance through the program as they demonstrate mastery of specific competencies at their own pace.

Direct faculty assessment, both formative and summative, is embedded throughout the program at each competency step. We are seeking faculty who are qualified to teach a diverse array of courses which are part of the Master of Healthcare Administration program (MHA), and who share Walden's passion for innovation in higher education within this unique educational model In particular, we have needs for faculty to serve as, subject matter experts (SME's), and/or Assessors for specific, individual competency modules with expertise in the following areas:
Healthcare Systems
Health Policy and Economics
Financial Management
Health Law and Ethics
Human Resources Management
Leadership, Governance, and Organizational Development
Operations Analysis
Quality Assessment & Improvement
Health Informatics & Technology
Strategic Planning & Implementation
Healthcare Marketing
Population Health

What to expect as a Walden faculty member:
Faculty members educate Walden University students by effectively and proficiently using online technology and resources so that knowledge, information, feedback, and critique are imparted to and shared with students in thoughtful, carefully formulated, well written, and timely communications. This is accomplished in an environment that is respectful of student, the Faculty Member, Walden University, and the discipline in which the Faculty Member is involved. Faculty Members are expected to adhere to all Walden University Faculty expectations, which are clearly set forth to the Faculty Member at the start of his/her employment with the University.

Training:
All new Faculty Members receive specific training from Walden University in the CBE philosophy of higher education, effective techniques of student engagement and feedback, teaching, and competency specific assessment, through the use of an innovative electronic learning platform. , Faculty will also receive training on the specifics of the policies, procedures and degree programs of the School or College in which they are going to teach, socialization into the Walden University culture, assessment of academic integrity of student work (including use of
www.turnitin.com
), and research supervision of theses and dissertations.

Course Teaching/Availability:
Faculty Members are assigned to specific competency modules—individual modules taught using the Tempo Learning platform—as faculty subject matter experts (SME). Faculty SME's and Assessors are responsible for collaborating with Academic Coach and faculty colleagues, and interacting with students within the context of specific assigned CBE module. Assessors will provide substantive, summative feedback for individual CBE competency assignments and student work products.
Discussion Boards and a variety of online, self-directed activities within the virtual classrooms are open 24 hours per day, 7 days per week. Although work assignments and competency assessment work products may be done at any time of day, they must be completed in a timely manner in accordance with the Faculty Handbook or other criteria established by Walden University. As such, Faculty Members in the CBE curriculum are expected to be flexible and prepared to complete competency module assessments and respond to student inquiries within 48 hours. CBE Faculty Members are required to provide substantive and in-depth feedback following specific assessment rubrics. In addition, CBE Faculty SME's will publish their availability to students in the Tempo Learning platform. The university suggests regular and predictable availability, such as online office hours or regular online chats.
Other Duties and Responsibilities
May perform other duties and responsibilities that management may deem necessary from time to time.



Travel


Some travel may be required to attend academic residencies, National Faculty meetings and/or commencement activities.




EDUCATION AND/OR EXPERIENCE:
Earned Doctorate from an accredited university in Healthcare Management, Healthcare Administration, or a closely related field.
Commitment to excellence in student-centered competency based learning and to addressing the needs of self-directed distance education students.
Experience teaching, supporting, and providing substantive assessment feedback to graduate students.
Significant work in healthcare administration (Healthcare Human Resources, Healthcare Information Management, Healthcare Operations Management, Population Health/Public Health and Healthcare Quality Management)..
Recent record of scholarly activity in Healthcare Administration
Familiarity with distance education and competency based education strongly preferred but not required.
Ability to work with diverse students who are experienced and mid-career professionals.
Ability to manage fluctuations in workload based on timing of student submissions of CBE module assignments.
Current membership and certification in professional healthcare administration professional associations such as: ACHE, MGMA, AAHAM, HIMSS, etc., preferred.



Tools/Technical Skills:


To perform this job successfully an individual must be able to perform each essential duty satisfactorily. The requirements listed are representative of the knowledge, skill, and/or ability required. Incumbents will be evaluated, in part, based on performance of each essential function. Reasonable accommodations may be made to enable individuals with disabilities to perform essential functions.



Technology Requirements:


Faculty members are required to have an adequate computer to handle an electronic learning platform, keyboard, pointing device, and computer monitor. All other tools are knowledge-based or training-based through Walden University. The Faculty Member must be able to use Microsoft Office products (Word/Excel/PowerPoint), zip software, and Adobe Acrobat and must have reliable Internet access as well as alternate access in cases where primary access becomes unavailable.
APPLY NOW