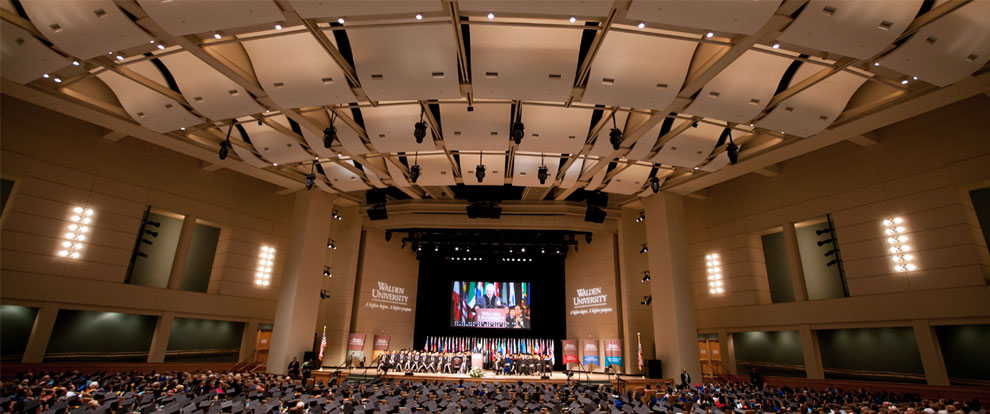 Walden University
Graduate Assistant - Tutor (Statistics) (Virtual)
---
APPLY NOW
Job ID 43002BR
Date posted 08/16/2019
Institution Walden University
City Virtual
GENERAL SUMMARY:
The Academic Skills Center's mission is to support students with one-on-one tutoring and other instruction to help them build skills they need to be successful in their courses at Walden University. This position is part of the Academic Skills Center's Tutoring unit. The
Graduate Assistant in Statistics
will provide instructional support in statistics for students across all programs at Walden. The person in this position will tutor students one-on-one in topics related to statistics, SPSS, and Microsoft Excel. This individual also will be involved in the development and presentations of webinars, instructional resources on the Academic Skills Center website, and other projects relating to statistics as necessary. This is a virtual position requiring 10 hours per week.
As part of your application for this position, please submit a cover letter addressing why you want to be a statistics tutor and how your statistics knowledge and skills have prepared you for the position. Applications without cover letters will not be considered.
ESSENTIAL DUTIES AND RESPONSIBILITIES:
In this role, the Graduate Assistant in Statistics will:
Provide instructional tutoring to students in statistics (through advanced level), SPSS, and Microsoft Excel
Conduct live, scheduled tutoring sessions via WC Online (the Center's online schedule) and Skype for Business (the Center's platform for screen sharing, video, and conversation in tutoring appointments)
Tutor at least 7 hours per week, including evenings and weekends (required), to serve needs of a global student body
Correspond with students via the Center's e-mail role accounts
Present live webinars on topics relevant to students and actively participate in Academic Skills Center's Savvy Student initiatives
Attend Academic Skills Center Tutoring team meetings
Commit approximately 40 hours per month (10 hours per week) to this role
TECHNICAL, MANAGERIAL, and PEOPLE SKILLS REQUIRED:
Demonstrated experience with SPSS (advanced user)
Demonstrated experience using statistical software programs such as Microsoft Excel for data analysis
Prior experience teaching, coaching, or mentoring graduate students in statistics
Superb analytical, problem solving, and communication skills, including strong writing skills for corresponding with students via the Center's e-mail role accounts in clear, grammatically correct replies written in a professional tone
EDUCATION and/or EXPERIENCE:
Must be a current Walden student enrolled in a doctoral program at Walden University
A master's degree is required; master's degree in math, statistics, or related field preferred
Demonstrated expertise and completed graduate-level statistics coursework required. Coursework must include successful completion of the following Walden doctoral courses: Quantitative Reasoning & Analysis and Advanced Quantitative Reasoning & Analysis. (Candidates selected for interviews will be asked to provide e-mail recommendations from two Walden faculty members about the applicant's qualifications)
3+ years demonstrated working experience utilizing statistics on a regular basis preferred
Superb knowledge of graduate-level statistics, college-level statistics content and courses, and statistics-specific study skills and learning strategies to help minimize adult students' statistics fears or anxieties
Ability to provide positive, constructive feedback to adult students in conversation and in writing
Experience teaching or learning in online learning management systems preferred
Experience with additional analytical software preferred
Ability to adapt to all levels of learners, and approach students with different learning strategies to help them develop their statistics and math skills
Demonstrate that she/he can perform the essential functions of the job, with or without reasonable accommodations, using some other combination of skills and abilities
APPLY NOW