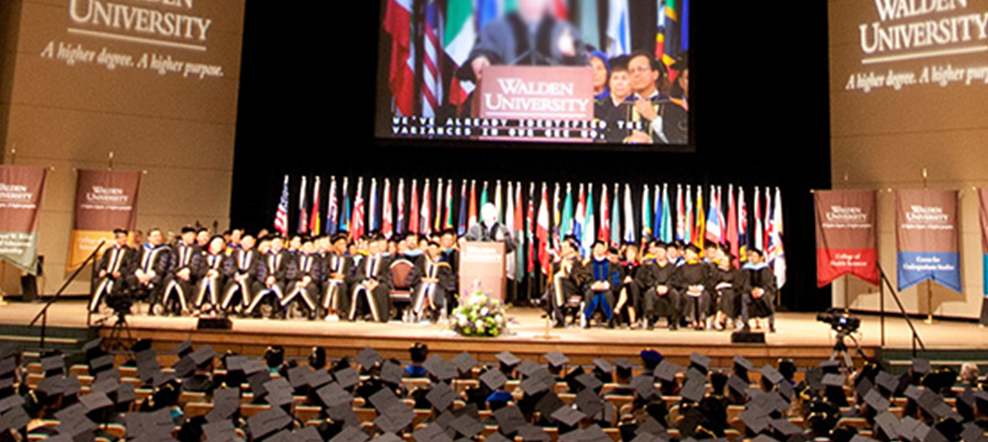 Learning Architect (Virtual)
---
APPLY NOW
Job ID 51633BR
Date posted 03/31/2021
Institution Walden University
City Virtual
The Learning Architect is responsible for the design, development, and implementation of learning products (e.g., academic programs and courses) through close collaboration with academic and business representatives of partner institutions/organizations. The Learning Architect is the subject matter expert in digital product design and development and learning theories. The Learning Architect keeps the Director of Learning Solutions informed of issues that impact the design and development of digital products. This position resides in the Product, Strategy, Innovation and Development group within Laureate Online and works with a number of teams across PSID and partner institutions to ensure the design and development of learning products support the vision of the institution and academic subject matter experts. The Learning Architect works with a range of internal and external academic experts, employers, product development staff, vendors, and institutional representatives to ensure adherence to product design decisions, business requirements, and academic expectations. The Learning Architect ensures that quality standards are consistently met and delivered.

ESSENTIAL DUTIES AND RESPONSIBILITIES:
Maintains knowledge of assigned product portfolio, leading efforts to identify, plan for, and execute continuous improvement to learning solutions being taught/delivered by partners.

Leads content creation for multiple possible delivery contexts, including course-based, competency-based, self-paced, micro-learning and other such contexts to align with partner institution strategies.

Conducts learning needs analyses and devises learning solutions to ensure those needs are met. In support of these outcomes, plans and facilitates program design and development meetings as needed to address marketing research and analysis, regulatory issues, industry trends, competitive landscape, unique differentiators, instructional framework options, and core themes and topics for product development

Develops learning solutions or leads development of learning content by other team members; ensures learning content adheres to program/product design decisions, business requirements, and academic expectations, and ensures that internal and partner reviews occur and that feedback/required changes are incorporated.

Selects learning resources in collaboration with the academic team, ensuring adherence to business and regulatory requirements, PSID and institution strategies, and works collaboratively with shared services staff to ensure availability of learning resources.

Designs learner experience for integration of text, graphics, animations, videos, and interactions for these offerings.
Ensures materials follow development objectives/outcomes and exhibit best practices for visual and interaction display to support learning.
Assures final deliverables meet or exceed established accuracy, consistency, and quality standards.

As needed supervises internal and external design resources, working collaboratively with subject matter experts, academic and business representatives, marketing professionals, educational media specialists, and shared services staff to design, develop, and implement learning solutions.

Works with project managers to establish project management plans that ensure product launch dates are met and ensure appropriate resourcing of all projects; ensures project team is familiar with program design and development design philosophy and project management plan.
EDUCATION and/or EXPERIENCE REQUIRED:
A minimum of 3 years of experience in curriculum design and product development

Master's degree (or a combination of a bachelor's degree and at least 6 years of professional instructional design experience) required; doctoral degree preferred

Degree in Instructional Design or Instructional Technology is a plus

Successful experience in relationship management across a range of partners

Experience working with higher education professionals preferred

Experience working within learning and content management system(s) a plus

Experience developing with tools such as Adobe Captivate and Articulate Storyline/Studio a plus
​
BUSINESS COMPETENCIES:
Experience in finance and budgeting a plus

Experience in negotiating or managing contracts a plus

Successful experience in relationship management across a range of partners

Strong interpersonal skills and history of positive results achieved collaboratively

Strong organizational skills and excellent at follow-up and attention to detail

Models professionalism

WORK ENVIRONMENT:
Work is performed primarily in a standard office environment, but may involve exposure to moderate noise levels. Work involves operation of personal computer equipment for six to eight hours daily and includes physical demands associated with a traditional office setting , e.g., walking, standing, communicating, and other physical functions as necessary.
Equal Employment Opportunity
Our goal is to have a diverse workforce that is representative of our students and our communities. Laureate is an equal opportunity employer committed to hiring based upon merit. Individuals will be considered for positions for which they meet the minimum qualifications and are able to perform with or without reasonable accommodations. We do not discriminate on the basis of sex, race, color, religion, age, national origin, physical or mental disability, pregnancy, genetic information, sexual orientation, gender identity or expression, veteran status, or any other status protected under federal, state, or local law. Pursuant to Title IX of the Education Amendments of 1972, Walden University is required not to discriminate on the basis of sex in its educational program or activities, and does not do so. This prohibition extends to admissions and employment. For more information on Walden University's Title IX policy, including the application of Title IX, please click here.
APPLY NOW