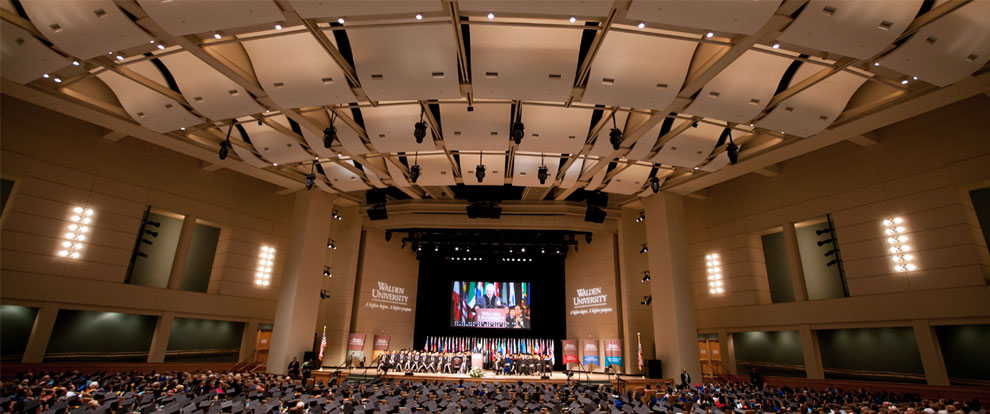 Walden University
Manager of Virtual Academic Residencies (Virtual)
---
Job ID 17194BR
Date posted 03/16/2017
Institution Walden University
City Virtual
Walden University, offering graduate degrees at a distance in education, business, public health and the social and behavioral sciences, as well as bachelor degree completion programs in business administration and information systems, is seeking an individual to join our team as Manager for Virtual Academic Residencies. This position is a virtual position.
Responsibilities
Walden University master's and doctoral students attend face-to-face and virtual sessions held throughout the year at various locations around the United States and internationally. At residencies, students and faculty work together on scholarly and professional networking activities. The Manager supports the Residencies leadership team, assisting with evaluation and assessment, faculty and staff training programs, and community development. The Manager reports to the Academic Executive Director of University Residencies.
The key responsibilities of this position are:
Improve and maintain existing virtual residency learning products.
Research, test, and recommend new virtual residency learning platforms.
Design instructional materials for students, faculty, and staff about the virtual residency learning products.
Work collaboratively with the University partners to develop, plan, implement and evaluate Virtual Academic Residencies.
Work collaboratively with others in the University community to foster enhanced relationships between students, faculty, and staff, which build community, foster academic progress and increase retention.
Work with faculty administrators and department managers to properly staff Academic Virtual Residencies
Collaborate with others in University leadership to create and deliver ongoing training to prepare our staff and faculty to serve at Virtual Academic Residencies.
Regularly communicate to and manage contracts with third party vendors which support and provide the Virtual Residency learning platform.
Work collaboratively with college leadership during new program summits to as needed to develop additional virtual residency programs.
Work closely with the Operations Manager to ensure continuous quality improvement of business processes and operations.
Other duties as assigned by Academic Executive Director of University Residencies.
Qualifications
Master's degree required in Instructional Systems Design or Educational Technology; doctorate degree preferred (both from an accredited institution of higher learning).
Understanding of adult and online learning in higher education.
Experience with online learning platforms, immersive learning technologies, and virtual education/training.
Excellent written, interpersonal, and verbal communication skills.
Detail oriented with solid analytical and problem-solving skills, and comfort with data analysis.
Ability to interact with a diverse adult student population and with internal stakeholders.
Excellent project management and organizational skills- ability to plan and manage multiple programs simultaneously.
Ability to meet deadlines in a fast-paced environment.
Ability and willingness to travel to residency locations
Working knowledge of Microsoft Office suite, email, Internet navigation, web conferencing tools, and database use.
Experience with online education.
APPLY NOW