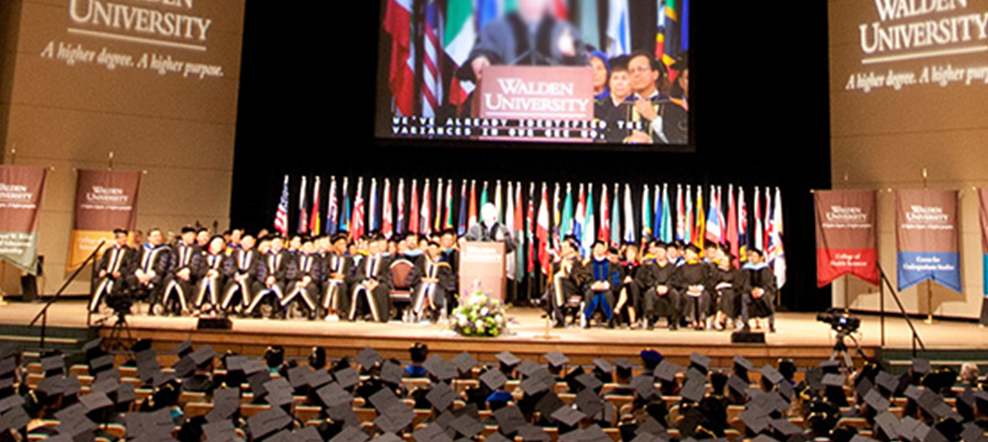 Supervisor Field Education (Virtual)
---
APPLY NOW
Job ID 51942BR
Date posted 07/15/2021
Institution Walden University
City Virtual
The Field Education Supervisor is responsible for supervising the practicum and field experience processes for the School of Nursing. This is a full-time supervisory position in the School of Nursing within the College of Health Sciences. This position will report to the Director of Operations for Field Education. This position will work closely with the Director, field education coordinators, academic leadership, program directors, specialty coordinators, faculty, academic advisors, contract administrators, support staff, as well as other administrators in the college.

LOCATION: Minneapolis, MN office

DUTIES AND RESPONSIBLITIES:
Assist nursing students in completing and gaining approval for practicum application materials and locating field placement sites as needed across a variety of nursing programs.
Process and maintain student field education files, field education applications, preceptor information and field placement site information.
Assist specialty coordinators and field experience faculty in resolving student problems arising out of the practicum experience.
Assist in managing and administering student evaluations to monitor student practicum progress and satisfaction.
Communicate with students via phone and electronic methods to counsel and advise students across nursing programs on field education information, requirements, policies and procedures.
Assist in maintaining field education resources outlining the policies and procedures of field experience.
Review and approve practicum applications to ensure students meet requirements to include licensure, insurance, practicum forms and onboarding requirements.
Assist in arranging clinical placements in a variety of settings across a variety of nursing programs that include practicum experiences.
Prepare, complete and maintain reports, files and documentation in a timely and accurate manner.
Assist in hiring, training, and mentoring new team members.
Handle, investigate and respond to student escalations by obtaining and evaluating all relevant data to resolve issues and inquiries.
Foster an atmosphere that promotes and supports professional leadership behaviors with assigned Field Education staff.
Interpret, monitor and ensure self and employees are in compliance with university and department policies.
Identify and solve employee matters; manage conflict; respond to staff grievances in partnership with the Director.
Monitor and evaluate daily workflow of field education tasks and implement effective work plans to manage workflow levels for staff.
Monitor staff performance and ensure staff are meeting role responsibilities accordingly to the work plan.
Complete quality assurance checks to ensure staff are following policies, processes and procedures.
Manage, supervise, and evaluate performance of field education coordinators through supervisory leadership and conducting meetings with staff.
Approve leave, time away from work, work schedules and work assignments.
Makes recommendations related to supervision, evaluation of team members and organizational processes and functioning to the Director of Operations of Field Education.
Identify and assess issues related to field experiences and recommend appropriate interventions and solutions to the Director.
Provide leadership to field experience staff in the absence of the Director of Operations of Field Education.
Work in partnership with field education staff members as a team member to accomplish field education goals.
Assist in operationalizing the communication system to students, preceptors and sites.
Assist in the operational functions of the office in partnership with the Director.
Attend meetings and participate in professional development programs as requested.
Perform other duties and responsibilities as assigned by the Director of Operations of Field Education.
EDUCATION:

Must possess a bachelor's degree, preferably in the health or human services area.
Must possess a master's degree, health related field preferred.
EXPERIENCE:
Experience in management or supervision in a healthcare or education setting is strongly preferred.
Excellent analytical, problem solving, written and verbal communication, detail-oriented, multitasking, and organizational skills.
Excellent customer services skills.
Excellent time management skills with an ability to set and meet deadlines.
Creative, innovative, and strategic thinking as well as the ability to work independently.
Ability to independently work with faculty and students at a distance.
Ability to anticipate future trends and problems and plan for them accordingly.
Ability to learn Walden's administrative database and software systems.
Successful experience working in a team setting.
Experience in the area of academic or other student advising is preferred.
Experience in an online distance-learning environment is preferred.
Experience working with college students in an educational environment is preferred.
Demonstrate proficiency in operating Microsoft Office including Word, Excel, Outlook and PowerPoint.
Ability to travel as business needs require.
WORK ENVIRONMENT:
Work is performed primarily in a standard office environment, but may involve exposure to moderate noise levels. Work involves operation of personal computer for six to eight hours daily and includes physical demands associated with a traditional office setting, e.g., walking, standing, communicating, and other physical functions as necessary.

Equal Employment Opportunity
Our goal is to have a diverse workforce that is representative of our students and our communities. Laureate is an equal opportunity employer committed to hiring based upon merit. Individuals will be considered for positions for which they meet the minimum qualifications and are able to perform with or without reasonable accommodations. We do not discriminate on the basis of sex, race, color, religion, age, national origin, physical or mental disability, pregnancy, genetic information, sexual orientation, gender identity or expression, veteran status, or any other status protected under federal, state, or local law. Pursuant to Title IX of the Education Amendments of 1972, Walden University is required not to discriminate on the basis of sex in its educational program or activities, and does not do so. This prohibition extends to admissions and employment. For more information on Walden University's Title IX policy, including the application of Title IX, please click here.
APPLY NOW