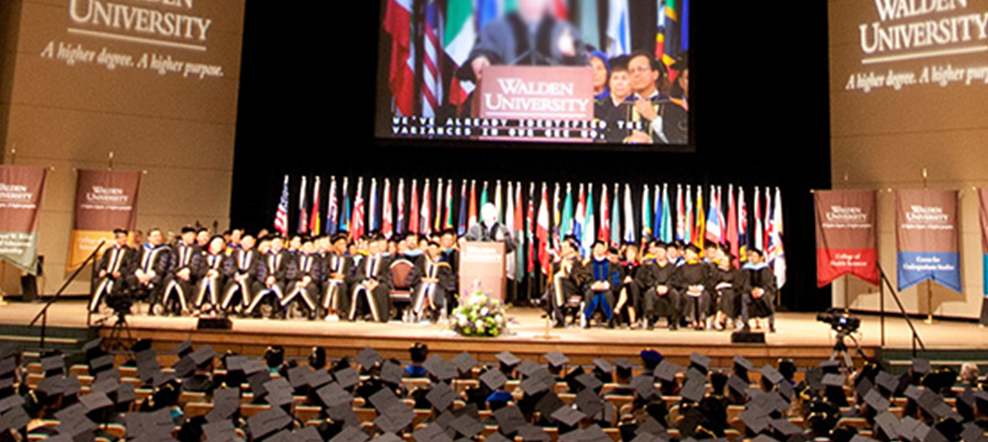 Walden University
Technical Lead, Pilot Team (Virtual)
---
APPLY NOW
Job ID 48997BR
Date posted 12/08/2020
Institution Walden University
City Virtual
The goal of Walden pilot team is to deliver pilots to prove novel ideas or concepts before implementing more widely. Each pilot will be an end to end functioning software solution delivered to a beta group of customers for feedback. As a team member, you will need to research, learn, design and implement pilots using latest and appropriate technology available in the industry in short sprints. Our teams consist of highly driven, technically talented people who are passionate about developing new innovative solutions to drive Walden's key business strategies.
The Walden pilot team is looking for a talented, highly motivated and hands on Technical Lead to help build best in class software solutions for customers. The lead will work with internal business/IT teams and external vendors to implement pilot using innovative technologies. Based on success of the pilot measured using predefined metrics, the lead will need to make sure necessary knowledge transfer is made available to other teams to scale the solution. The lead will also build proof of concepts to learn how new SaaS solutions and frameworks to help solve business problems and provide a better customer experience.
RESPONSIBILITIES:
Quickly learn, design and implement pilots based on an idea or concept which will a functional deliverable to a small group or customer for feedback.

Develop and demo proof of concept (POC). Present the learnings from POC to leadership team.

Ensure customer data is secure while implementing pilot.

Coordinate and guide external vendors/offshore teams to deliver pilots within the defined scope

Ensure proper delivery of code with documentation from vendors

Explore products and SaaS solutions to quickly implement new ideas/concepts

Debug and fix any technical issues on pilots

Think out of the box to provide a better customer experience while designing pilots

Share knowledge with other teams and transfer ownership to scale pilot projects

Work across a matrix organization using Agile IT methodologies

Participate in peer reviews and unit testing, and must be adaptable to different responsibilities, possess strong communications skills, and have a passion for constantly improving the individual and team effectiveness

Lead offshore and onshore teams

Complete applications development by coordinating requirements, schedules, and activities; contributing to team meetings; troubleshooting development and production problems across multiple environments and operating platforms
TECHNICAL SKILLS:
Bachelor of Science in Computer Science or related field

At least 10 to 12 years of related experience

5+ years of full stack development experience in client-side JavaScript and server-side JavaScript, Java or Python

Ability to work independently and as a team member in a fast-paced environment and keep management adequately informed.

Demonstrated ability to understand and troubleshoot complex technical problems

Passionate about implementing new ideas by learning new technologies

Team player with excellent communication skills to collaborate with internal teams and external vendors

Strong understanding object oriented and functional programming concepts

Familiarity with enterprise application and integration design patterns

Hands on experience in developing REST/JSON API endpoints

Good understanding on OAuth 2.0 grant types and OIDC based authentication

Hands on experience on cloud providers like AWS, Azure or GCP services

Familiarity in CI/CD process (Azure DevOps Preferred)

Good understanding of NoSQL and RDBMS concepts.

Experience in API Management and API Products is a plus

Understanding of Graph DB is a plus

Experience in designing user experience is a plus

Familiarity with serverless framework and firebase is a plus

Familiarity with Ionic framework, Android and iOS development is a plus

Experience in implementing web/mobile applications using machine learning models is a plus

Understanding of SAFE framework is a plus

Familiarity with applied AI is a plus
COMPETENCIES:
Solution-oriented with problem solving ability.

Results driven ensuring concept to completion with focus on time to value

Collaborative and a team player leveraging relationships to resolving blockers

Self-motivated and driven to find the right solution based in incubation or scale

Hands-on with interest in developing proof of concepts leading by example

Strong communication skills
Equal Employment Opportunity
Our goal is to have a diverse workforce that is representative of our students and our communities. Laureate is an equal opportunity employer committed to hiring based upon merit. Individuals will be considered for positions for which they meet the minimum qualifications and are able to perform with or without reasonable accommodations. We do not discriminate on the basis of sex, race, color, religion, age, national origin, physical or mental disability, pregnancy, genetic information, sexual orientation, gender identity or expression, veteran status, or any other status protected under federal, state, or local law. Pursuant to Title IX of the Education Amendments of 1972, Walden University is required not to discriminate on the basis of sex in its educational program or activities, and does not do so. This prohibition extends to admissions and employment. For more information on Walden University's Title IX policy, including the application of Title IX, please click here.
APPLY NOW