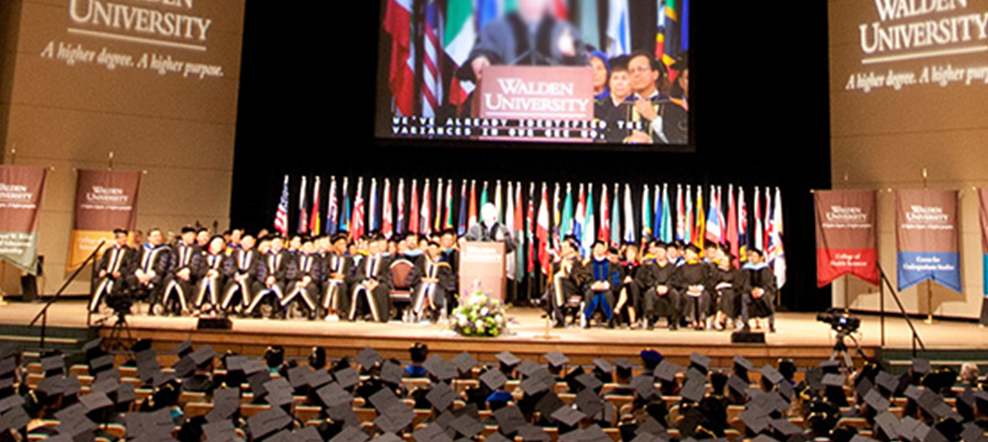 Walden University
Training and Development Specialist (Virtual)
---
APPLY NOW
Job ID 51029BR
Date posted 02/23/2021
Institution Walden University
City Virtual
Training and Development Specialist
The Training and Development Specialist will support the management of the project workflow for a multi-discipline enrollment training and development function focused on new hire training, skills training, program knowledge, manager training, and various technical programs. This individual will play a key role in the continued development and delivery of the enrollment certification program. This is a project-oriented role, and the types of training or training-related activities can shift based on new initiatives and processes driven by the needs of the business.
ESSENTIAL DUTIES AND RESPONSIBILITIES:
Serve as primary project manager of the Enrollment Certification program. This includes (but is not limited to): acting as the point-of-contact for Enrollment Managers; reviewing content and communicating maintenance updates to the product design team; supporting the short and long-term roadmap for new course launches as part of the program; and working with leadership to continue to develop and expand the program

Manage the requests for training or instructional resources directed to the enrollment teams. This includes evaluation of requests, recommending and developing a scope of work, and executing the design, development, and delivery of the instruction or resource.

Work in partnership with management and other stakeholders to identify, create, and implement targeted training programs to improve selling skills and program knowledge using a blended delivery method

Work with internal subject matter experts to develop and facilitate training

Conduct needs assessments, and confer with management, to determine training needs and priorities

Effectively navigate within a highly regulated environment

Adaptability to continued changes and shifts in business priorities, and demonstrated ability to manage and prioritize multiple projects at any given time

Other duties as assigned
EDUCATION and/or EXPERIENCE
Required
Bachelor's Degree required, Master's degree in Instructional Systems or Training and Development preferred

3-5 years of professional training experience, as a Sales Trainer, Learning and Development Specialist, or a related role

Highly focused on job priorities and customer needs

Excellent project management skills

Excellent oral and written English communication skills

Demonstrated experience creating instructional resources in Rise 360 or similar e-learning tools

Demonstrated ability to work in and adapt instruction within a remote work environment, including facilitation of training using Microsoft Teams, Zoom, or other platforms

Flexibility to adapt schedule to serve various time zones within the U.S. as needed

Deadline-oriented, with the ability to handle multiple projects at any given time

Ability to self-manage time and priorities in a remote work environment
Preferred
Prior experience working in a higher education or related environment

Excellent leadership, problem solving, critical thinking, and analytical skills

Salesforce experience preferred (either training within Salesforce, or working directly in Salesforce in one's role)

Experience as an instructor or course support in Blackboard Learning Management system

Microsoft Office Suite skills required (MS Word, MS Excel, MS Teams, MS PowerPoint, etc…)
Equal Employment Opportunity
Our goal is to have a diverse workforce that is representative of our students and our communities. Laureate is an equal opportunity employer committed to hiring based upon merit. Individuals will be considered for positions for which they meet the minimum qualifications and are able to perform with or without reasonable accommodations. We do not discriminate on the basis of sex, race, color, religion, age, national origin, physical or mental disability, pregnancy, genetic information, sexual orientation, gender identity or expression, veteran status, or any other status protected under federal, state, or local law. Pursuant to Title IX of the Education Amendments of 1972, Walden University is required not to discriminate on the basis of sex in its educational program or activities, and does not do so. This prohibition extends to admissions and employment. For more information on Walden University's Title IX policy, including the application of Title IX, please click here.
APPLY NOW