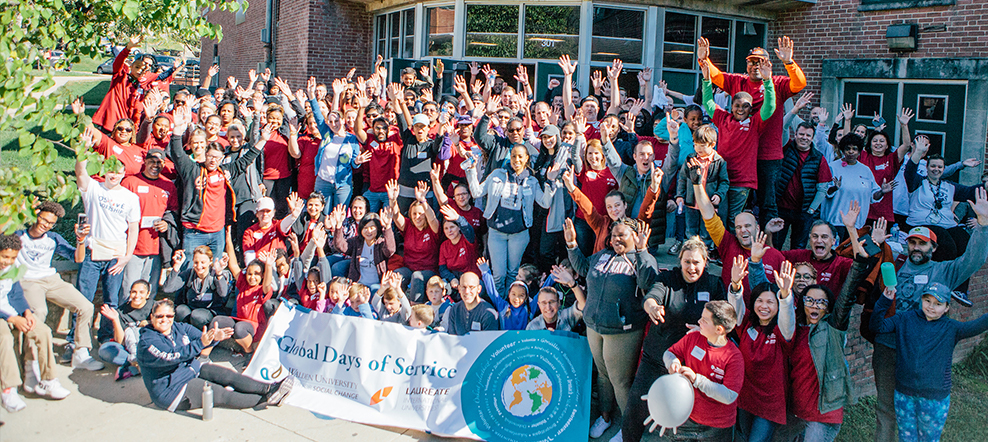 Yes, we're a global network of universities. We're also much more. Every day, our professionals, teachers, students, and alumni touch societies around the world. We change lives. We make a difference. We also know that we're just getting started. At Laureate, today is the beginning of everything.
About Monash South Africa (MSA)
Monash South Africa (MSA) was founded in 2000 by Monash University Australia, ranked as one of the top 100 universities in the world (Times Higher Education, 2014). The vision of MSA is to impact lives through education in Africa and around the world. The campus has students from over 60 countries in Africa and beyond. With nearly 4,000 students, MSA has undergraduate and postgraduate programs in Business and Economics, Social Science, Health Sciences and Information Technology, as well as the Higher Certificate in Higher Education; a one-year pathway to undergraduate degrees. MSA is located in Ruimsig, 25 kilometres northwest of the Johannesburg city center.
When you become a part of the MSA team, you'll help prepare our students to become well-rounded global citizens who are agile, adaptable and highly employable. At the same time, you'll receive real-world experience to achieve your career aspirations in a culturally diverse and thought-provoking environment. As part of the Laureate International Universities network, you'll be connected to resources that will allow you to rethink and reinvent the world of education. Join us today and make your difference.
For more information about Monash, please click here
To search and apply for career opportunities at Monash, please click here