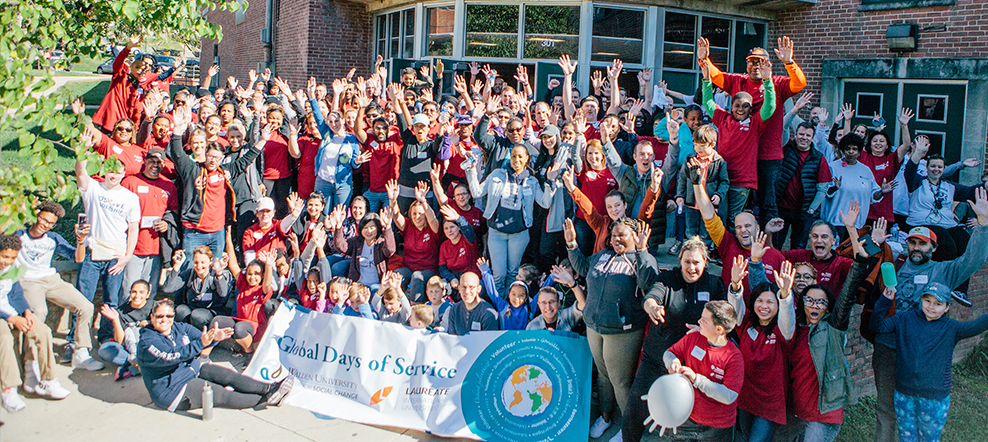 Or Search By Category
Laureate is much more than a traditional university or higher education company. At Laureate, you'll have unique opportunities to develop your career in ways that significantly impact communities at home and abroad. Every day, we change lives. And you can help. How far can we go together?
Diversity
At Laureate International Universities, we are a multi-national network of higher education institutions that is inspired by our differences. Our employees represent varied ethnicities, generations, gender preferences, and belief systems. Our mission is strengthened by our staff's diverse upbringing and personal experiences. We believe that by embracing our diversity, we improve lives and build better communities.
Laureate is Certified B Corporation
We are equally proud to be a Certified B Corporation® (B Corp), one of the largest in the world. To become a B Corp, Laureate and every network institution were required to pass a rigorous, third-party assessment by B Lab®, an independent non-profit organization based in the United States. This was an important step to understanding our impact on our students, staff, and our communities, and it challenges us to find meaningful ways to improve. In fact, in 2017 we were recertified as a B Corp, improving our performance by nearly 10 percent.
Learn More
Social Responsibility
Responsible and charitable citizenship is important to Laureate. We're focused on helping in our communities and around the world. We've distributed more than $750 million in scholarships and discounts for students around the world.
And we do more than just help our students. More than 150,000 patients received free or inexpensive health care at our university-based clinics.
Learn more about Laureate's global impact at: laureate.net.
In the Community
Each institution in the Laureate International Universities network actively engages with its local community. Teams of students, faculty members and staff work together to provide social services and conduct academic and outreach programs.
Our outreach programs give you a chance to work with students and other faculty outside of the classroom. Some services include providing free or low-cost medical, dental, legal and special education services, as well as assistance from the wide spectrum of our fields of study.