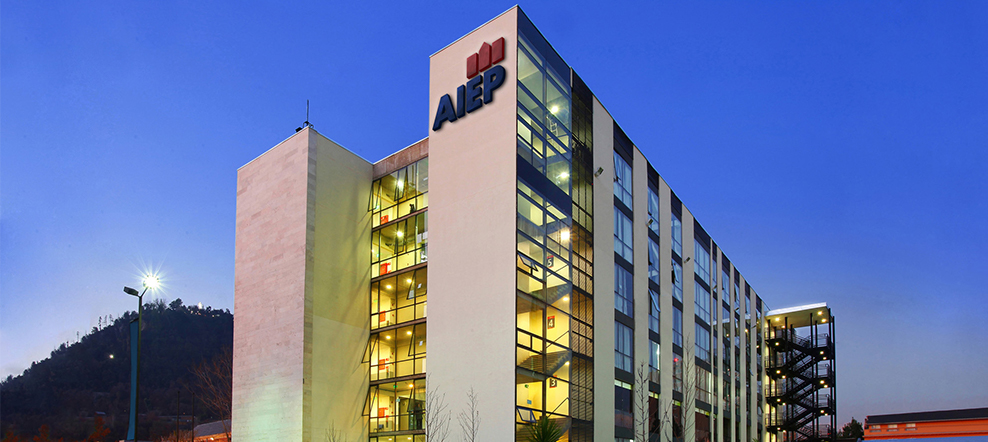 Hero image

Embrace

Unknowns
The unknown is not a barrier. Instead, it's a beginning. It's a challenge. And it's what we seek out at Laureate. Every day, we're expected to rethink education. To challenge expectations. To reinvent careers. To grow far beyond. What don't you know?
About Instituto Profesional AIEP
Founded in 1965, AIEP is a technical-vocational institute that prepares its students to become leaders in their chosen field. Its mission is to train its students to be leaders in technical-professional fields, with a special emphasis on their contribution to the development of Chile. The institution offers undergraduate, technical, and professional degrees in areas such as health sciences, construction and engineering, business and information technology, and tourism and gastronomy, among others. Nearly 93,000 students are enrolled in programs on the institute's 24 campuses across Chile.
AIEP has been granted five years of Institutional Accreditation from the Chilean National Accreditation Commission in the areas of institutional management and undergraduate teaching until October 2022. Today, 87% of students at AIEP are enrolled in accredited programs and have an employability rate of 89% within six months of graduation. It was the first higher education institution in the country to receive ISO 9001 and today holds the ISO 9001:2015 certification.
Jobs
Jobs are not currently available for your requested inquiry. Please search above to explore other opportunities, or sign up for job alerts.