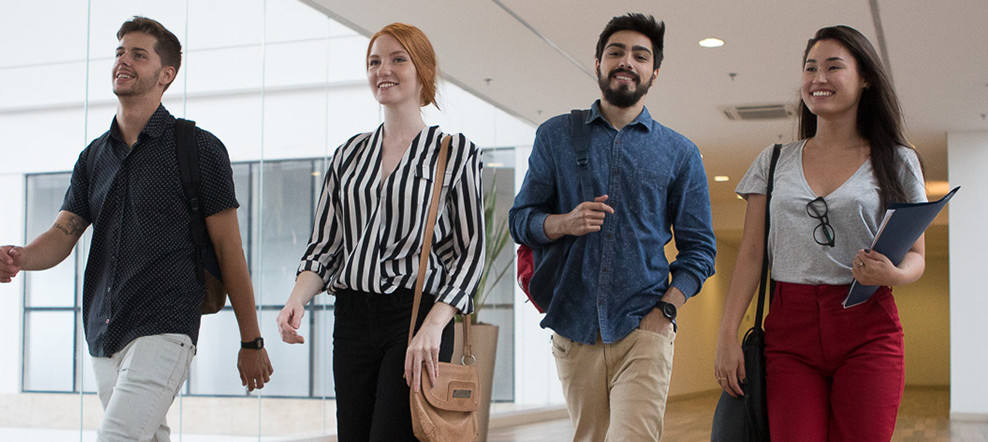 People come to us because we think differently. We teach bigger thinking. We foster game changers. We light fuses on ideas that take off. We're Laureate. And we're transforming the world of education for the better. We welcome your spark.
About Domus Academy
The first postgraduate school of design in Italy, Domus Academy revolutionized design education when we opened in Milan in 1982. Founded as an open project focusing on the Italian Design and Fashion experience, our degrees are internationally recognized, and include 12 Masters courses. In 2009, for the third consecutive year, Business Week named Domus Academy as one of the 60 best Design schools in the world. Also, in 2012, 2013 and 2014 Domus Academy was included in the Masterclass Frame Guide to the 30 World's Leading Graduate Design, Architecture, Interior Design and Fashion Schools.
As part of our faculty and staff, you'll work alongside other leaders in design and education as you help educate the next generation of designers. You'll have the freedom and opportunity to teach, to learn and to grow. You'll also be able to make your mark on the world of education as part of the Laureate International Universities network. If you want to do more than teach as part of an institution that's more than a school, Domus Academy is where you can make your difference.
Jobs
Jobs are not currently available for your requested inquiry. Please search above to explore other opportunities, or sign up for job alerts.