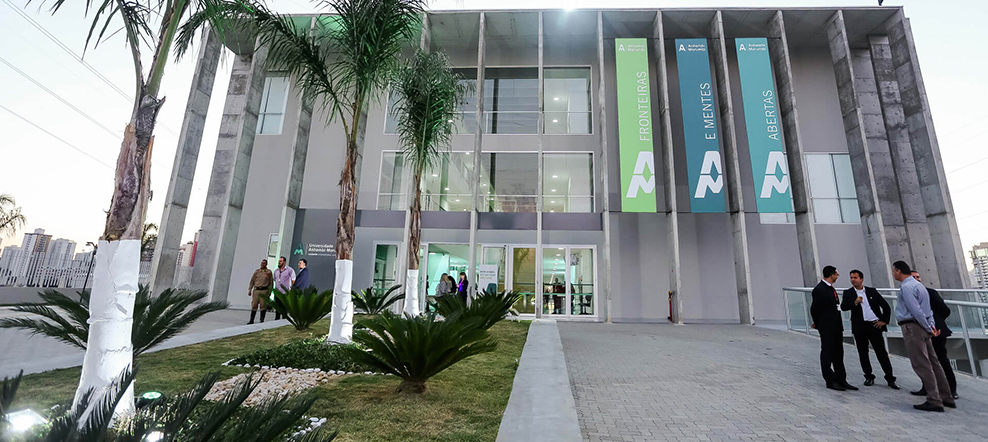 Hero image

Embrace

Unknowns
The unknown is not a barrier. Instead, it's a beginning. It's a challenge. And it's what we seek out at Laureate. Every day, we're expected to rethink education. To challenge expectations. To reinvent careers. To grow far beyond. What don't you know?
About Universidade Anhembi Morumbi (UAM)
Founded in 1970, Universidade Anhembi Morumbi (UAM) currently serves more than 44,000 students across eight campuses in São Paulo, Brazil. UAM offers over 160 different undergraduate and graduate programs in a variety of academic programs that provide students a foundation in high-growth disciplines leading to diverse career paths. As the first college in Brazil to offer higher education in the tourism sector, it continues to pave the way for profound changes in the direction of higher education in the country. With a specific focus on innovation, academic quality, internationality, and tradition, UAM has state-of-the-art laboratories, training centers, and libraries across its campuses. UAM is accredited by Ministério da Educação, Brazil (Brazilian Ministry of Education). It features among the best universities in Brazil, earning 152 stars and ranking among the top three private universities in São Paulo in Guia do Estudante 2018. Its programs and courses have also been recognized as some of the best in Brazil.