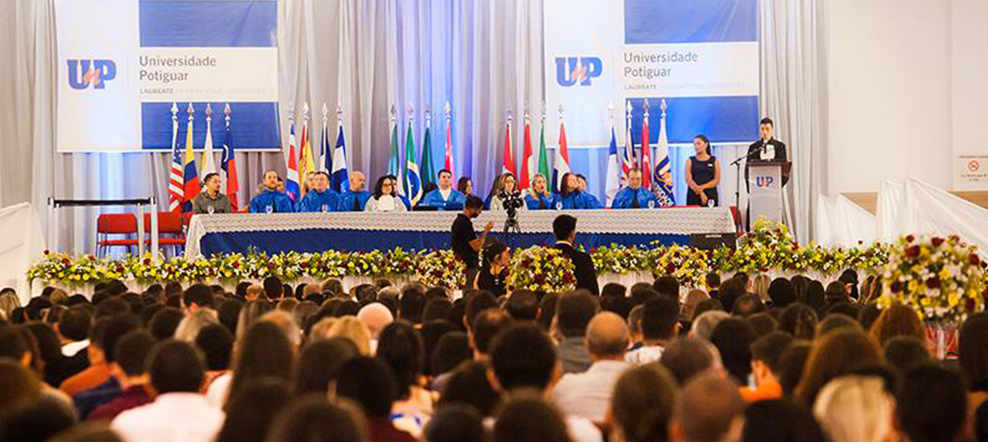 Hero image

Embrace

Unknowns
The unknown is not a barrier. Instead, it's a beginning. It's a challenge. And it's what we seek out at Laureate. Every day, we're expected to rethink education. To challenge expectations. To reinvent careers. To grow far beyond. What don't you know?
ABOUT UNIVERSIDADE POTIGUAR (UnP)
Founded in 1981, Universidade Potiguar (UnP) offers graduate and postgraduate degree programs at campuses in the northeastern Brazilian cities of Natal and Mossoro. With more than 31,000 students, UnP is the largest higher education institution in the north-northeast region of Brazil. UnP's purpose is to transform lives through excellent academic experiences. UnP has a firm commitment to citizenship based on ethical, social, cultural, and professional values. Its programs include business, engineering, law, medicine, and nursing, among others.
Universidade Potiguar has earned the highest level of postsecondary accreditation in Brazil by the Brazillian Ministry of Education, and has contributed to the intellectual and economic development of Rio Grande do Norte and Brazil.