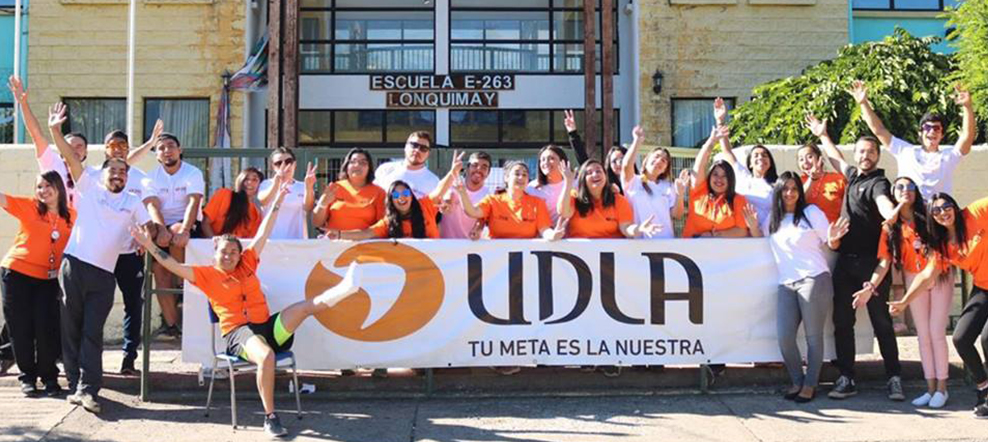 Hero image

Embrace

Unknowns
The unknown is not a barrier. Instead, it's a beginning. It's a challenge. And it's what we seek out at Laureate. Every day, we're expected to rethink education. To challenge expectations. To reinvent careers. To grow far beyond. What don't you know?
About Universidad de Las Américas Chile (UDLA)
Founded in 1988, Universidad de las Américas (UDLA) is a pioneer in broadening access to higher education in Chile. UDLA is a pluralistic, inclusive, secular, and socially responsible university with a mission to provide higher education opportunities to those who seek to follow their vocation and become professionals. In operation for over 30 years, UDLA has more than 23,000 students, 50,000 alumni, 3,000 academics and faculty members, and 500 administrative staff across seven campuses in Santiago, Viña del Mar, and Concepción.
UDLA offers undergraduate and graduate degrees in architecture, design and arts, economic and administrative sciences, education, engineering sciences, law, physical activity and health sciences, and social sciences and humanities. UDLA is accredited by the National Commission of Accreditation.
Jobs
Jobs are not currently available for your requested inquiry. Please search above to explore other opportunities, or sign up for job alerts.