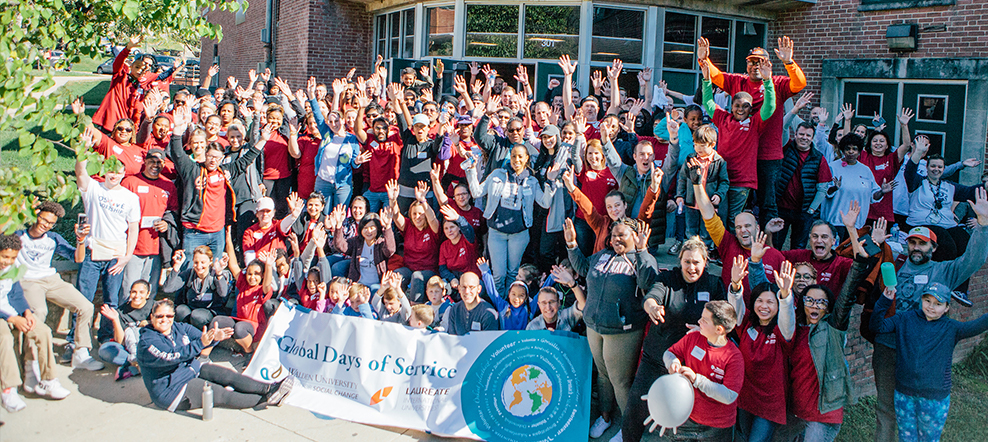 Yes, we're a global network of universities. We're also much more. Every day, our professionals, teachers, students, and alumni touch societies around the world. We change lives. We make a difference. We also know that we're just getting started. At Laureate, today is the beginning of everything.
About Laureate Vocational Saudi Arabia (LVSA)
At Laureate Vocational Saudi Arabia (LVSA), we operate institutes and colleges across The Kingdom of Saudi Arabia that offer students a variety of technical programs. In each, you'll work alongside other educators and staff focused on academic excellence and producing professionals who are ready to succeed. As the leading vocational education provider in the KSA, you can help teach students who are ready to learn, and focus on your own professional career growth.
Join us and advance Saudi Arabia's global presence as you shape the future of education with the support of the global resources of the Laureate International Universities network. It's time to make your difference.
Our Colleges and Institutes:
Riyadh Polytechnic Institute (RPI)
International T&H College at Al-Madinah
International Technical College at Jeddah
International T&H College at Riyadh
International Technical Female College at Al-Kharj
International Technical Female College at Al-Nammas
International Technical Female College at Buraydah
International Technical Female College at Makkah
International Technical Female College at Wadi Al-Dawaser