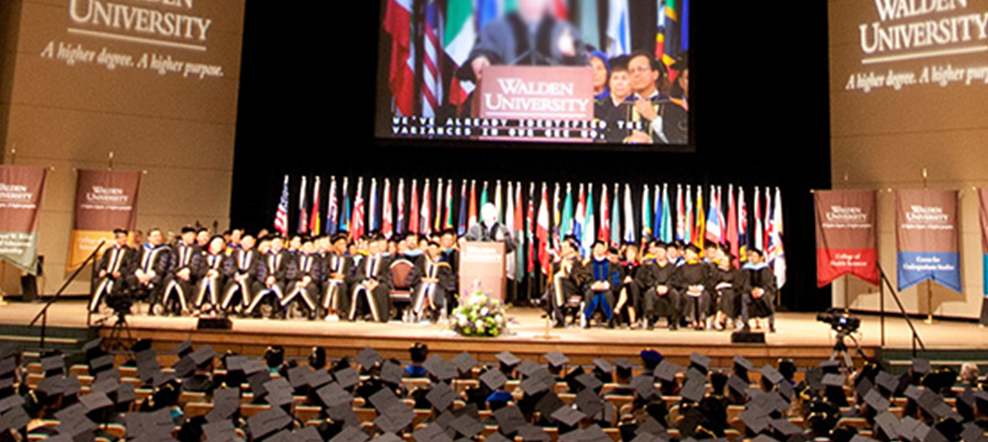 About Walden University
For more than 45 years, Walden University has supported working professionals in achieving their academic goals and making a greater impact in their professions and communities. Students from the District of Columbia, all 50 states in the U.S., and more than 150 countries are pursuing their bachelor's, master's, or doctoral degrees online. Walden's degree and certificate programs promote positive social change, and its students explore current market trends and gain relevant skills for immediate application in the real world. Faculty members are both scholars and practitioners who bring their own experiences and perspectives into the classroom.
Walden University offers bachelor's, master's, and doctoral degrees and graduate certificates. Areas of study include counseling, education, health sciences, human services, social work, business administration, management, nursing, psychology, public administration, public health, and information technology.
Walden University is accredited by the Higher Learning Commission and the National Council for Accreditation of Teacher Education (NCATE) along with many program-level accreditations.
Equal Employment Opportunity

Our goal is to have a diverse workforce that is representative of our students and our communities. Walden University is an equal opportunity employer committed to hiring based upon merit. Individuals will be considered for positions for which they meet the minimum qualifications and are able to perform with or without reasonable accommodations. We do not discriminate on the basis of sex, race, color, religion, age, national origin, physical or mental disability, pregnancy, genetic information, sexual orientation, gender identity or expression, veteran status, or any other status protected under federal, state, or local law. Pursuant to Title IX of the Education Amendments of 1972, Walden University is required not to discriminate on the basis of sex in its educational program or activities, and does not do so. This prohibition extends to admissions and employment. For more information on Walden University's Title IX policy, including the application of Title IX, please click here.