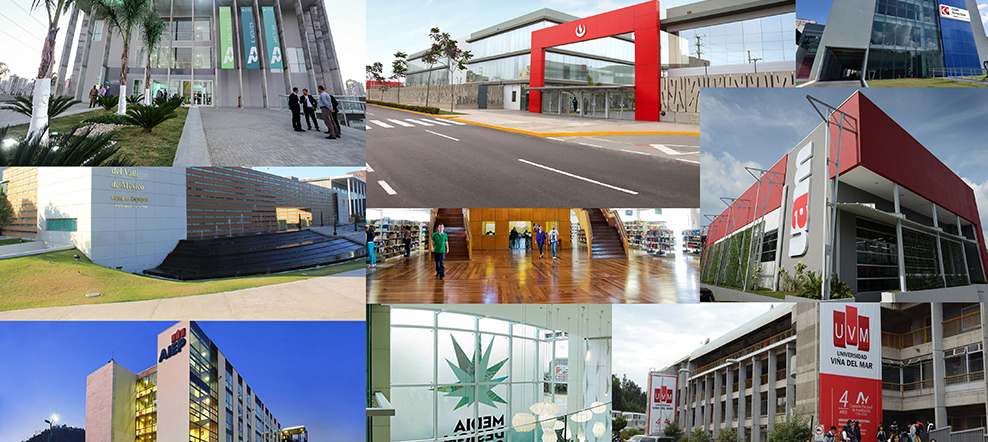 The unknown is not a barrier. Instead, it's a beginning. It's a challenge. And it's what we seek out at Laureate. Every day, we're expected to rethink education. To challenge expectations. To reinvent careers. To grow far beyond. What don't you know?
About Universidad Americana (UAM)
When you build a career with Universidad Americana (UAM), you'll help us offer a comprehensive education that prepares students to succeed in the job market and help advance Costa Rican society. More than 7,000 students study on our campuses located in San José, Cartago and Heredia, where we are committed to the growth and development of our students, both professionally and personally. We strive to be the best option for university students who are responsible and committed to their comprehensive training as they work toward becoming successful entrepreneurs in an increasingly globalized labor market. At UAM, we offer academic support, a variety of services, and constantly updated academic content to promote learning and the development of life skills, so that each of our students achieves success in his or her career.
Here, you'll have the support you need to enrich and inspire your students every day, while working toward advancing your own career and professional growth. As part of the Laureate International Universities network, you'll promote positive social change and focus on sustainable results in education, both in the community and around the world. Come make your difference today.
For more information about Universidad Americana, please click here
To be considered for career opportunities with UAM, please submit your résumé to talento.humano@uam.cr