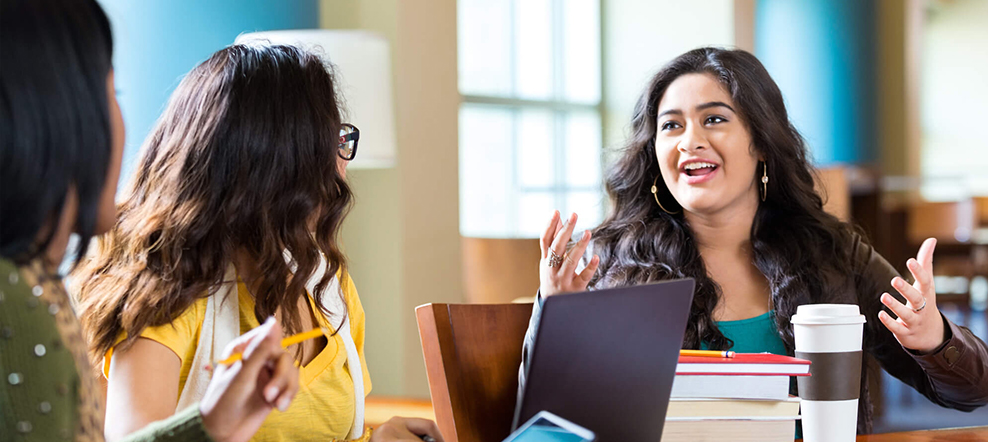 At Laureate, our employees learn as much as our students. Every day, we discover new things about ourselves and about the world. After all, we're changing education. So, if you thirst for new. If you love exploring. If you want to tell everyone what you think, you need to join Laureate.
Laureate is focused on increasing access to high-quality higher education for students around the world. As a member of the Laureate team, you'll impact the lives of more than 875,000 students. By expanding access to high quality education, we're helping societies around the globe benefit, and communities prosper. You'll learn new things about yourself. And, you'll see that changing education is just the beginning. Explore Opportunities
Mission and Values
Laureate's Mission:
Expanding access to quality higher education to make the world a better place
When our students succeed, countries prosper and societies benefit.
Ready to make your difference? Join us.
Our culture
The Laureate Movement

At Laureate, you'll find people defined by a unifying purpose -- we are a force for change that inspires and encourages action. We collaborate around the world. We're inclusive and multicultural. We're also driven by the actions of each employee, by our accountability to each student, and by our real connection to our communities.
That's why we constantly seek new information, new ideas and new ways of solving challenges. After all, we're enhancing learning without borders and revolutionizing the traditional education model.
Social Impact
How can a university make the world a better place? By eliminating the cultural and economic barriers to education — and by sending graduates out into their communities prepared and ready to lead.
Every day, our students, faculty and graduates drive social and economic progress. In our classrooms, you'll find the next generation of physicians, nurses, teachers, architects and attorneys. We're innovators, new thinkers and entrepreneurs who are taking on the world.
That's how we make the world a better place. And we need your help.
Work Environment
The Laureate International Universities network has earned a reputation for exceptional student outcomes because we do more than just bring together top minds. We also expect them to challenge convention and each other, to leverage new technologies and approaches, to teach bigger ideas, to turn ambiguity into opportunity, and to rethink higher education. That's what it means to work here.
Our hallways, whether in offices or on a campus, are filled with smart colleagues, healthy debate and inspired learning. In our fast-paced, entrepreneurial environment, you'll learn and develop. You'll evolve your career – or even reinvent it. If you prefer building something new to maintaining the status quo, you'll thrive here. This is your chance to grow beyond where you are today. This is where you can create your own tomorrow.